You can always find a great party in Fayetteville, especially during the holi-days. This New Year's Eve, there is plenty to see and do around town.
If you are looking for something on a grander scale, the Dogwood Festival is hosting the annual Party in the Park at Festival Park.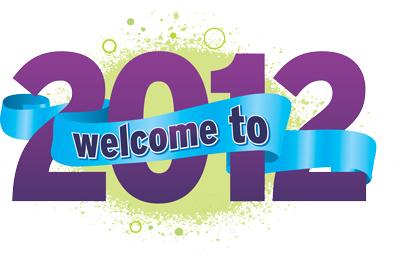 The event features live entertainment, a chili/chowder cook-off, activities, games and food and beverage vendors. Families are welcome and the kids are sure to enjoy the early count-down at 8:30 p.m. Another countdown fol-lows at midnight and a live feed from Times Square is visible on-stage throughout the evening. Find out more at www.faydogwoodfestival.com/new-years-eve.
The Crown Center offers entertainment at its New Year's Eve Party with a Purpose featuring guest per-former R&B artist Kenny Lattimore. The concert starts at 9 p.m. in the Crown Arena. Visit www.atthecrown.com for ticket pricing and more information.
Before heading out to enjoy the entertainment, check out some of the local restaurants and enjoy a hearty meal. Here are a few suggestions for local restaurants providing fine-dining experiences. Circa 1800 is accepting reservations for a New Year's Eve meal. Hilltop House, The Mash House and Pierro's are all great pre-party dinner options as well.
Lido's has a New Year's Eve Masquerade ball planned for party guests, along with a champagne toast at midnight. $10 advance tickets are available. Call 222-8237 to make a reservation.
Huske Hardware House anticipates a great time with a champagne toast, balloon drop and countdown with Times Square to ring in the new year. For $8 get a fast pass and you'll have access to Huske and Wet Willies the entire eve-ning. Vist Huske Hardware on Facebook to get more details.
Hellas, Hope Mills' newest night club, offers VIP packages and pre-sell tickets to its New Year's Eve Bash. Party-goers can look forward to a performance by Strong Hold at 10 p.m. in the Sports Bar and a festive celebration to welcome 2012. Find out more at www.clubhellas.com.
It'z Entertainment City's New Years Eve party costs $15 and includes party favors, a champagne toast at midnight and entrance to the night club. Visit It'z on Facebook to keep up with all the happenings.New on Fayetteville's nightclub scene, Club Barcelona has an indoor ball drop planned along with a show of indoor fireworks. Admission is $20. The doors open at 9 p.m.
The Fayetteville FireAntz take on the Huntsville Havoc this New Year's Eve at the Crown. The puck drops at 4 p.m. Enjoy a rousing hockey game before heading out to celebrate. Visit www.fireant-zhockey.com for more information.Celebrate the New Year family-style at Fort Bragg's Dragon Lanes on New Year's Eve. From 8 p.m. to 1 a.m. enjoy extreme bowling, hors d'oeuvres and party favors. It costs $15 for early-bird tickets and $25 at the door. Lanes will be shared. No refunds after Dec. 27. Call 907-BOWL for more information.
Pope Lanes offers a family New Year's Eve Party from 4-8 p.m. includ-ing unlimited bowling, shoe rental, non-alcoholic champagne, party favors and food. Early-bird tickets are $10 and regular tickets are $15. Lanes will be shared, no refunds after Dec. 27. Open to the public. Call 394-2891 for more information.
After the parties have ended, head to the Crown on New Year's Day for a Black-Eyed Pea Dinner, which starts at 11 a.m. and lasts until 2 p.m. There are sure to be plenty of friendly faces along with the great food. Visit www.atthecrown.com for more information.