Attention all Country-music fans: Miranda Lambert, two-time Country Music Association Female Vocalist of the Year, is performing at the Crown Coliseum on Saturday, Feb. 25.
While Lambert has dominated the CMA's in the past, she is once again, nominated for two CMA Awards this year, including Female Vocalist. Miranda Lambert: On Fire is taking the United States by storm, and is blow-ing into Fayetteville to grace the community with some of her material from her new album, Four the Record. This is Lambert's second time as a headliner at the Crown Coliseum since her 2010 tour, and the audience can expect a top-notch performance from her.
Lambert has two opening acts before she hits the stage at 7:30 pm; Jerrod Neimann and Chris Young, "They are both two young men who are up-and-coming country singers," says Marshall Perry, director of marketing and sales at the Crown Coliseum. "
They are getting some press and notoriety in their own right."
Neimann, who has five nominations for the upcoming American Country Awards, will feature some hits from his major debut album Judge Jerrod and the Hung Jury.
Young, who is a CMA nominee for New Artist of the Year and has three American Country Award nominations including Breakthrough Artist of the Year, will play several hits from his number one album, Neon. The opening act will play from 7:30 to 8:30 p.m., while Lambert prepares for her two hours in the spot light. The concert is expected to be a full three hours o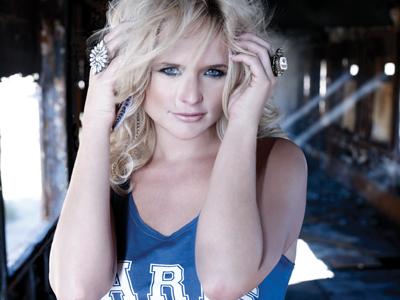 f nonstop excitement and entertainment.
The new album that Lambert is promoting Four the Record, has already had a lot of country air play and is in stores now.
"She'll be singing a lot of her new material but she's got some fan favorites that I'm sure she'll bring out and make it a great show for everybody," says Perry.
The concert is not yet sold out, but ticket sales are brisk, so get the tickets while you still can.
"We are set to be able to accommodate about 7,500 people for this show and we are at about 6,000 seats sold right now," says Perry. "We would rec-ommend that people that want to come to this show hurry up and get their tickets because they're going fast."
Tickets are on sale at the Crown Center Box Office, or you can purchase them by phone at 800-745-3000 or online at www.ticketmaster.com.
"We're very excited about having Miranda Lambert play at our venue she's going to give a great, great show," says Perry. Also, the Crown Coliseum suggests getting to the building early because of the large crowd.
Photo: Miranda Lambert is set to perfomr at the Crown on Feb. 25.