Get ready for another great theatrical production as the Gilbert Theater performs As You Like It March 29-April 15.
This classic production was written by the famous English poet and playwright, William Shakespeare. Shakespeare is responsible for creating some of the most famous and well received plays in the history of theater production.
Born in April 1564, the famous writer created 154 sonnets, 38 plays, two long narrative poems, as well as several other poems. Producing most of his known works between 1589 and 1613, Shakespeare's genre of plays ranged from comedies to histories and then later included tragedies. His works are discussed in many different literature and English classes and have been infl uential to the art of theater. Not only have famous and gifted authors, such as William Faulkner, Charles Dickens and Thomas Hardy, been infl uenced by his amazing works, but many painters as well as a vast number of musicians are linked to the works of Shakespeare as well. His expansion on the dramatic potential of the different areas of writing, such as language and plot, has made a lasting impression on theater production. Some of his famous works are Hamlet, Macbeth, Richard III, Romeo and Juliet and A Midsummer's Night's Dream.
The Gilbert Theater is pleased to continue entertaining the community with interesting plays. The comedy As You Like It is no exception to the rule.
Directed by Jeremy Fiebig, the play focuses on the courageous Rosalind as she flees to the Forest of Arden to avoid being persecuted in the court by her evil uncle. Accompanied by her cousin and court jester, she happily encounters an interesting and new way of life.
"The play is about people falling in love and the interaction of new people," Fiebig said. "It's a collision of the world of the courts versus country life."
Fiebig says that the audience is sure to enjoy the show and experience a more interactive production.
"This play is not a conventional production," Fiebig explains. "We use the audience in a more active way and there is more interaction between the cast and the audience."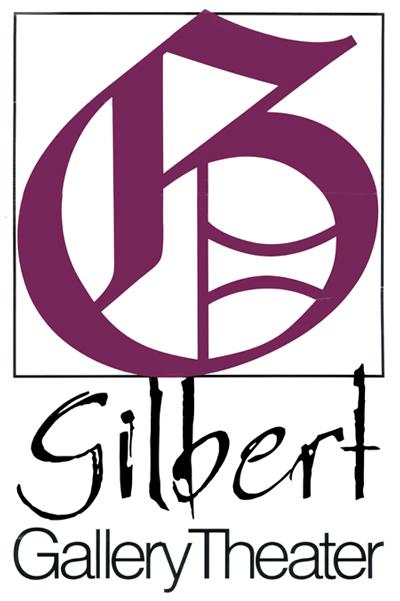 The play involves dance and song, which is something that Shakespeare used in many of his productions.
"Shakespeare was known for including music in his plays but this particular play includes the most." Fiebig says.
Fiebig is thrilled to direct a Shakespeare play. He said that it has been a while since the Gilbert Theatre has shown a production by the famous playwright. Fiebig added that rehearsals have been going well and the cast is very diverse. They contribute much of the success of the future production.
"Our cast has many different backgrounds and we use every bit of their talents," Fiebig said. "We have a great group of folks that have made the process fun."
Fiebig noted that the play is told in an interesting way that will be very entertaining.
As You Like It has continued to remain popular among audience members throughout the world and in different media such as radio, film and musical theater have adapted to Shakespeare's work of art.
Founded in 1994 by Lynn Pryor, this theater has allowed the Fayetteville community to view many contemporary and classical plays and productions. The theater is unique in the sense that they cater to all walks of life. Diversity is vital to the Gilbert Theater. Local residents are given the opportunity to use the venue to produce and showcase their own plays and production for all to see. The theater has shown the works of many playwrights such as Edgar Lee Master, Dylan Thomas, and of William Shakespeare, to name a few. The theater has been an active member with excellent standing in the American Association of Community Theaters since 1999. Gilbert Theater also includes children's puppet shows, staged reading, and they have even created a standing company of Commedia dell'Arte. The Gilbert Theater continues to entertain and service the diverse community.
For more information on ticket prices and show times for Shakespeare's play As You Like It at the Gilbert Theater visit www.gilberttheater.com.