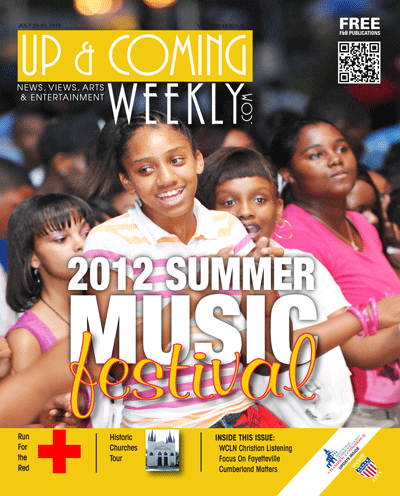 WCCG 104.5 FM has always been about the listeners. In fact, the hip-hop station throws a party for its listeners every year. It started as block parties in downtown Fayetteville. For several years, that was the venue of choice — and a good way to reach the community. Once Festival Park was built, the event really took off. Mark the calendar for July 28, and come downtown to hear a great line up of hip-hop artists.
Kalim Hasan, event spokesperson and WCCG employee, has enjoyed watching the event grow.
"When we first started, we would block off the streets in front of the Market House. Then we moved the event from the block party to Festival Park. From there it has just grown," said Hasan. "Our first year it was a complete success and it has been growing since then.Last year we had a huge audience. We had about 8,000 people come out. It has been progressively better every year. We hope to see a crowd of 10,000 or more."
Bring the family as there will be plenty of children's activities, a local talent showcase and national recording artists.
The list of performers is impressive. According to Hasan it is the biggest line up in the history of the event. The performers scheduled to be on stage are: KStylis, Dj Unk, V.I.C., Diamond of Crime Mobb, Princess of Crime Mobb and Love and Hip Hop Atlanta, Boobe, Lil Ru, Ricco Barrino, Rell formerly of Rocafella, Kaleena formerly of BadBoy Dirty Money, Huricane Chris, Youngest Ones, Yayo of Maybach Music, Mr. 704, Jason Jetplane, Lil Chuckie of YMCMB, Montana Da Mack, Cadillac Don, Trillville, Slick'em of Pretty Rickey, J Money, Dj Infamous and Drumma Boy.
In addition to on-stage entertainment all day, Gamin' Ride will be on hand with all the latest video games. This is a mobile interactive entertainment unit that can accommodate several players.
"That is a really fun technology addition this year," said Hasan. "People will be able to sample new games and titles that are out and play amongst their friends. We will have a gaming tournament. We think this is going to be huge this year."
Carlo Spann, the local owner of Gamin' Ride is looking forward to seeing the excitement the gaming system generates.
"It's like nothing you've seen before. We have multi-player games multi-sensory games. If you are playing a football video game, we can make it so you smell the grass and feel the motion of the game. That is just a small piece of what we can do."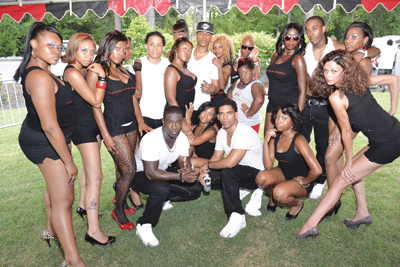 With all the latest titles, an air conditioned in-door space, an expandable mobile unit, vibrating simulation seating, game scents and XBOX 360, PS3, Wii and the ultimate in high-definition gaming, Hasan is looking for this new component of the event to be a big hit.
Gamin' Ride will be pay-to-play and each play will be limited on time so that everyone in the crowd who is interested will have a chance to participate. Visit gaminride.com to find out more about the system and what to expect at the music festival.
The event is free. Bring money to buy dinner from the food vendors though. There will be stage side seating available for $5 and VIP access, which costs $20 and includes stage side seating.
"We have the fan zone this year, which is our VIP section. All the celebrities will be signing autographs and taking pictures and stuff," said Hasan. "Once they come off stage they will be taking pictures and signing autographs. The fan zone is for the audience where they can be close to the artists. Everything else is free."
The gates open at 3 p.m. and the party will wind down around 11 p.m. Lawn chairs are welcome, but leave the coolers and pets at home. Visit www.wccg1045fm.com for more information.