Shopping for the 2012 holiday season has begun for many people across the state and decorations are starting to appear in all the stores. If you like the excitement of holiday arts and crafts then you are in for a treat as the Association of Bragg Officers' Spouses brings you the annual 2012 Yule Mart Craft Fair.
The fair will be held on Friday, November 16 from 10 a.m. – 8 p.m. and Saturday, November 17 from 9 a.m. – 8 p.m.
The Yule Mart Craft Fair aims to provide visitors with a wide variety of handmade crafts and artworks sold on site by the artists. The crafts will include holiday décor, furniture, toys, handmade treats, clothing, candles, soaps, pictures and other unique items.
Some of the other features include a Santa Secret Shop where young children can shop for family members. The children will be accompanied by one of Santa's elves as they browse around the shop looking for gifts that are in their budget. The gifts that the young ones pick out will be individually wrapped so they are ready for the holiday.
There will also be a bake shop full of homemade goodies, and a special area will be set up for a visit from Santa himself. Perhaps you always wanted to take a picture with Santa; well, you will get your chance because he is preparing his best looking smile with his rosy cheeks, to take pictures with you and the children.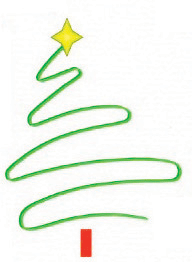 This year, the event includes a food court area, too. Sit down, take a break and get something good to eat without leaving the event.
Last year's event was a great success and organizers are predicting an even better turn-out in 2012. All proceeds from the fair go towards the ABOS Welfare and Scholarship funds, which benefit the Fort Bragg Community. There are expected to be at least 62 vendors on hand, and ABOS hopes to raise even more funds than last year. In 2012, organization distributed $20,000 in grants to local non-profit organizations that serve the Fort Bragg population and demonstrated a need, and $18,000 in scholarships. The scholarship grants are available to any family member of an active-duty or retired soldier with a valid military identification card and who resides in the surrounding Fort Bragg areas or whose sponsor is attached or assigned to Fort Bragg.
For additional information about the Yule Mart Craft Fair and the ABOS, go online to http://fbabos.org. If you are an interested crafter, go to the website complete and submit the application. There are only a few vendor slots available for the 2012 Yule Mart Craft Fair. This year is sure to be fun for the entire family with a little something for everyone. ABOS are trying to make sure that there will not be one dull moment during your visit to the craft fair.
The craft fair will be held at the Hercules Physical Fitness Center, which is located at Building 420 Armistead Street, Pope Army Airfield. Admission for Friday is $5 and Saturday $8. Find out more about Yule Mart and ABOS at www.fbabos.org.
Photo: All proceeds from the fair go towards the ABOS Welfare and Scholarship funds, which benefit the Fort Bragg Community.