Many remember Styx as a band of the 1970s and '80s, but the reality is that Tommy Shaw, James "JY" Young, Lawrence Gowan, Todd Sucherman and Ricky Phillips (along with the occasional surprise appearance by original bassist Chuck Panozzo), have performed more live since '99 than all of the previous years of its career combined, according to the band's website www.styxworld.com.
On Jan. 19, Community Concerts is bringing this legendary group to the Crown for a one-night event. Known for hits including "Come Sail Away," "Renegade," "Blue Collar Man" and "Fooling Yourself," the band has a fan base that crosses generations.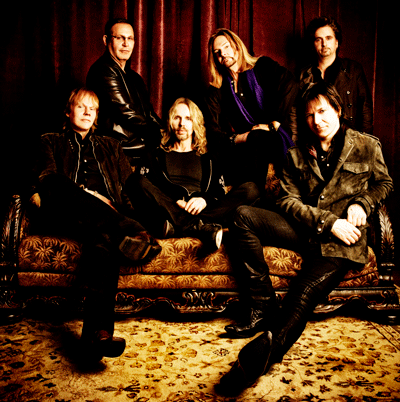 Marshall Perry director of sales/booking at the Crown Coliseum Complex is excited about hosting the band.
"This is going to be probably one of the greatest shows folks in this area will have ever seen in their lives. There is not a bad seat in the theater," he said. "You are talking about a band that has been around for many years and their sounds just gets better and better as they go along. They've put together a sound that is fantastic. It is always fresh."
At the beginning of their career in the early 1970s, Styx was influenced by Emerson, Lake & Palmer and the Moody Blues, but it was their single "Lady" that first got the group national attention. In the mid-'70s, tour guitarist John Curulewski left and was replaced by Tommy Shaw. Things really clicked for the band after Shaw arrived and most of their releases went platinum after that.
In 1981 Paradise Theater was released and turned out to be the group's biggest hit yet and the fourth consecutive triple-platinum album for Styx — a historical first for any band at that point.
After the release of Caught in the Act in 1984, the band took a break as members and tried their hands at various solo projects. By 1996, the band was back together — with new drummer Todd Sucherman — for a reunion tour. In 1997, they released Return to Paradise.
With releases (including several recordings of live performances) every year from 1999-2006 and another in 2009, and a tight touring schedule that would make lesser bands flinch, Styx continues to deliver exactly what their fans are looking for — a rockin' good time. The band has more than half a million fans on Facebook and You Tube is filled with their music. Clearly, this is a group with staying power.
Known for bringing great entertainment to Fayetteville, Community Concerts is in its 77th season and still going strong. So far this season concerts have included Gladys Knight and Martina McBride. Still to come are shows featuring Kool & the Gang on Saturday, Feb. 23 and Ricky Skaggs on Friday, April 12.
Find out more about community concerts and all they have to offer at www.community-concerts.com.
Photo: Community Concerts presents Styx at the Crown on Jan. 19.