Each year Better Health hosts an Evening at the Theater. It is a night of fun and entertainment that is unique every time. While offering something different year after year must be a challenge, event organizer Cassandra Vallery delivers time and again. Mark the calendar for March 23, and plan to head to the Highland Country Club for a cabaret show featuring Georgia Rogers, with Cassandra Vallery as the opening act.
A long-time supporter of Better Health and a performer in her own right, Vallery has had a hand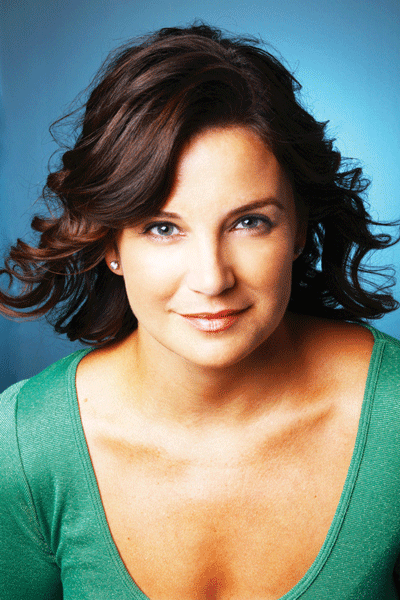 in both writing and performing Evening at the Theater for several years running. Her vision for this latest rendition is defi nitely something worth getting excited about according to Judy Klinck, Better Health executive director.
"We have a professional cabaret performer coming to be the main performer in our show," said Klinck. "She has done cabaret and stage plays and club singing and other theatrical work around the country and she writes her own shows. There will be a lot of opportunity for laughs — she is funny, and a great singer, too."
One of Klinck's favorite things about this event is that it is one-of-a-kind theater that can't be found anywhere else in town.
"People coming to this event won't be able to go out next weekend and see this at a different venue, in fact as far as I know there is no other establishment in Fayetteville that provides this kind of entertainment," said Klinck. "It is a unique opportunity to see a show you wouldn't get to see ordinarily. It is also an opportunity to do good."
In addition to an evening of entertainment, Better Health has some impressive items to raffl e. Come prepared for a chance to win a 46-inch sterling silver and rose quartz necklace from the David Yurman Collection. Retail Value: $975; Dom Perignon 2002 vintage champagne, Andy Warhol Collection (3 bottles). Retail value: $600; or a gift certifi cate for $100 to Morgan's Chop House. Raffl e tickets may be purchased in advance from Better Health a board member, or at the event. Tickets are $10 each or three for $25. Participants do not have to be present to win. Three tickets will be drawn.
While this event is indeed a lot of fun, the proceeds benefi t a serious cause – the health of the community. Last year alone, Better Health fi nancially assisted 1,376 people with prescriptions, dental extractions and other emergency needs; served 488 people who participated in diabetes programs; loaned medical equipment to 277 individuals in the community and reached 1,221 through community programs about healthy lifestyle.
"The $30,000 we hope to net from this event is 9 percent of our current budget," said Klinck. "So it is a signifi cant piece of the annual revenue Better Health needs to operate. We can get so caught up in the excitement of the event that it is easy for participants to forget what we are doing this for and that is to continue our services. We exist 100 percent on donations. We are locally grown and supported. The people we help are here in our community — 24.5 percent of people here do not have health insurance. We have a 13.5 percent diabetes rate, which is very high in the state. That is why we are a doing this fun and exciting event."
Reservations for the event are $85 per person and are available at www.betterhealthcc.org or by calling 483-7534. Reservations include the show, heavy hors d'oeuvres, beverages, dessert and coffee. Find out more at www.betterhealthcc.org
Photo: Cassandra Vallery