Country music fans are in for a treat on Jan. 23 when Jason Aldean and guests Florida Georgia Line and Tyler Farr roll into the Crown for the Jason Aldean: 2014 Night Train Tour. The tour has rated 5-star reviews across the country and promises to be a night to remember.
"We are more than excited to have both Jason Aldean and Florida Georgia Line coming to the complex," said Jim Grafstrom, general manager of the Crown. "It is a show that essentially has two headliners. Both acts are highly acclaimed and are doing fantastic business. We are fortunate to have them on the same bill. It is going to be a great show."
A native of Macon, Ga., Aldean learned to play the guitar from his dad. He would visit his dad in the summertime and practiced all day while his father was at work. Inspired by George Strait, Hank William's Jr. and Alabama, Aldean knew he wanted to be a performer when he was just 14 years old. After he graduated high school he continued to perform locally, and with bandmate Justin Weaver, began writing songs.
When he was 21, Aldean moved to Nashville. In 2004 he signed with Broken Bow records and released the album Jason Aldean in 2005. "Hicktown," "Why" and "Amarillo Sky" became big hits and in 2006, the Academy of Country Music Awards named him Top New Vocalist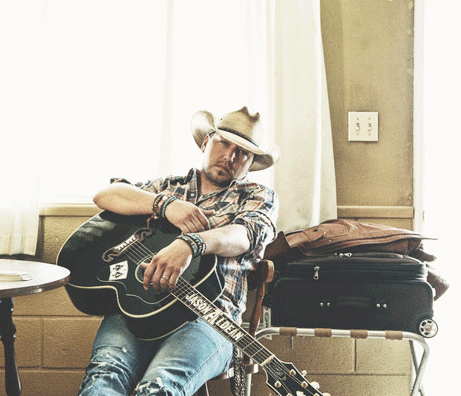 of the Year. In 2007, he released his next album: Relentless, which raced to the top of the charts with "Laughed until We Cry" and "Johnny Cash." The album Wide Open followed in 2009 and was also a chart topper with "She's Country." The singles "Big Green Tractor" and "The Truth" followed, netting Aldean three nominations at the CMT Music Awards that year. My Kinda Party was released and Aldean's duet "Don't You Wanna Stay" with Kelly Clarkson went double platinum. The album also won him two CMA awards including the Album of the Year. His latest album, Night Train debuted at the top of the US Billboard 200 chart.
Indeed, it has been a good year for the entertainer as the Night Train tour has sold out stadiums across the U.S., and fans have posted rave reviews about the high-energy shows.Florida Georgia Line, known for hits like "Cruise" and "Get Your Shine On," bring additional star power to the show. Composed of Tyler Hubbard and Brian Kelly, Florida Georgia Line hit it big i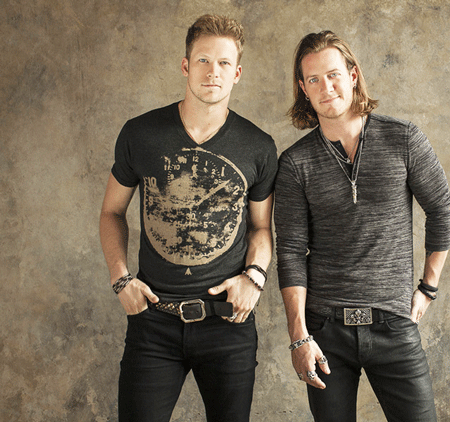 n 2012 with "Cruise" and continue to pump out fan-friendly tracks.
Hubbard and Kelly met at Belmont University in Nashville. The two attended the university and between classes they would write songs together. It wasn't long before they were playing in local clubs and before they knew it, the duo signed on with Big Loud Mountain record label.
Born and raised in Garden City, Mo., Tyler Farr is no stranger to the music stage. He's a songwriter, authoring "Hey Ya'll," for Colt Ford. He's been playing the guitar since he was 16 and is known for his hit single "Redneck Crazy."
The show starts at 7:30 p.m. Tickets are between $29.75 and $59.75 and are available at www.jasonaldean.com, www.ticketmaster.com or www.livenation.com.
Photo top right: Jason Aldean, pictured above, is set to perform at the Crown on Jan. 23. Photo bottom left: Florida Georgia Line, pictured above, is scheduled to perform with Jason Aldean as part of the Night Train Tour.