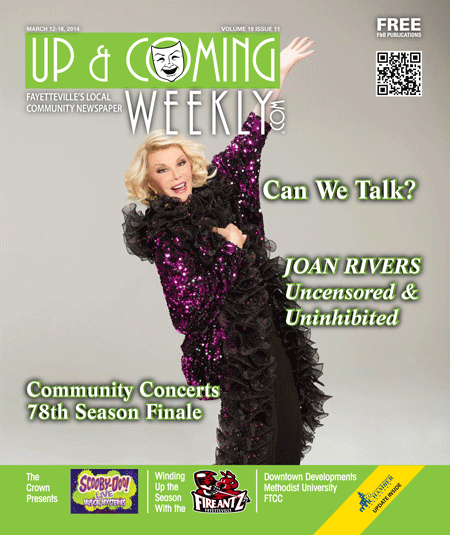 On March 22, Community Concerts closes out its 78th season of stellar entertainment with a bang as Joan Rivers takes the stage. A world-renowned comedienne, Emmy-award-winning television talk-show host, Tony-award-nominated actress, bestselling author, playwright, screenwriter, film director, columnist, lecturer, syndicated radio host, jewelry designer, cosmetic-company entrepreneur and red-carpet fashion laureate, Rivers is the perfect choice for ending this season on a high note. Joan Rivers is a high-energy entertainer and a great option for grown-ups looking for a fun night out. "I do want to caution that it is an adult show," said Michael Fleishman, attractions director for Community Concerts. "She uses adult language, but most people know who she is and the kind of show she puts on. She is hilarious. She is 80 and has more energy than two 40 year olds."
Finding and bringing great shows to Fayetteville is a fun job and something the all-volunteer organization does with enthusiasm each year. While the Joan Rivers show is sure to be a ꀀrecracker of an evening filled with humor and spunk, overall the season was well balanced and offered a variety of entertainment choices.
The season opened in October with Earth, Wind and Fire. It was a celebration of the group's versatility and showcased many fan favorites in genres like soul, funk, gospel, blues, jazz, rock and dance music.
Mannheim Steamroller kicked off the holiday season with a Christmas concert in November with the one-of-a-kind sound that audiences look forward to each holiday season.
In December, Honor Flight celebrated the Greatest Generation with a tribute to World War II vets. Governor Pat McCrory attended the event. Local residents Ginny and Dean Russell donated a check to The Sandhills State Veterans Cemetery to upgrade the committal structure at the facility. The state matched the contribution, which brought the Friends of the Sandhills State Veteran's Cemetery closer to the $350,000 goal that will fund the entire project.
"The high point of the season was Honor Flight. This was a show we were especially proud of, along with the Music Hall of Fame induction," said Fleischman. "We were glad to be able to say a big thank you to our military."
Kenny Loggins cut loose at the Crown on Feb. 4, and entertained the crowd with more than four decades worth of his creative works. The rock-n-roll icon is known across generations for his talent as a performer, and he did not disappoint at this concert. "Kenny Loggins was a big success. Everyone loved that show," said Fleishman. "He was fantastic. This has just been an excellent season," said Fleishman. "Earth, Wind and Fire was a smash hit. Mannheim Steamroller was a classic that drew an enormous crowd and the Honor Flight program was new and different and special."
While Community Concerts is all about "bringing the finest in top-notch entertainment to Fayetteville," the organization has a much broader reach than some might realize. The Fayetteville Music Hall of Fame was founded in 2008 and honors citizens who have brought musical distinction to the community. This year, the 82nd Airborne All American Chorus was inducted into the Fayetteville Music Hall of Fame at the Kenny Loggins Concert. "This was the first group we have inducted," said Fleishman. "The 82nd Airborne All American Chorus has done a lot for Fayetteville. They are good-will ambassadors for Fayetteville and the country. We wanted to honor them and this seemed like the perfect way to do that. They performed several songs and the audience loved it."
The chorus is an a cappella group that performs at events, sometimes as often as 500 times a year. It is composed of 26 paratroopers and represents all the units in the 82nd Airborne Division.
Community Concerts brings amazing talent to Fayetteville each year, but the organization is also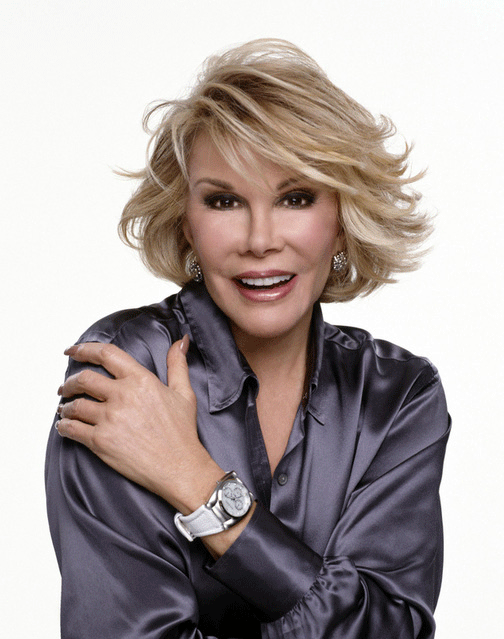 serious about showcasing local talent. Voices of the Heart, students from Linda Kinlaw's School of Dance and the 82nd Airborne All American Chorus have opened for Community Concerts performers in the past.
The organization also offers college music scholarships to local high school graduates. The program was established in 2004. Since then, Community Concerts has awarded more than 22 scholarships.
Because not everyone can afford tickets to local music-related events, Community Concerts provides opportunities for groups ranging from kids to seniors to attend music events. The Vision Resource Center, Fayetteville Urban Ministry, the Sunshine Center, high school students, military members and local police and fire departments have all benefited from the generosity of Community Concerts.
"We are always looking for new ways to keep this fresh and different — and new ways to put the community into Community Concerts," said Fleishman. "We have done a lot to do that in the last couple of years. We gave away more than 1,000 tickets to kids in the community to attend Honor Flight for free. We also featured the Cumberland County Schools All County Band as part of the performance. We do the Hall of Fame and give tickets to groups and seniors. We do a lot more for the community than just host concerts."
While Community Concerts audiences beneꀀt from the groups commitment to low ticket prices and reinvesting time, talent and energy in the community, throughout the year, the dedication of the volunteers is commendable. "Putting on shows is an enormous undertaking," said Fleishman. "It takes about 10,000 man hours and it is a year-long process to plan and host a Community Concerts season."
It's not too late to get tickets to see Joan Rivers. Visit www.community-concerts.com to learn more about Community Concerts and to purchase tickets.
Photo: Joan Rivers is set to close out the Community Concerts season at the Crown on March 22.