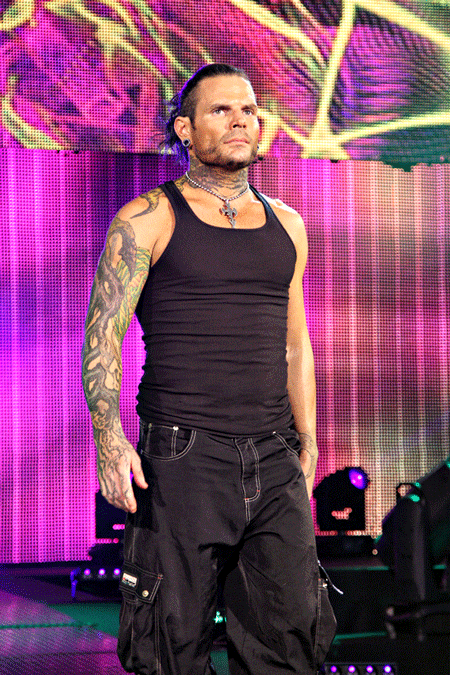 On Sunday, Sept. 7, The Crown Complex will play host to a night of pro wrestling when the stars of Total Non-Stop Action's Impact Wrestling World Tour (TNA) come to town for a night of live entertainment. Fans will see many wrestlers like North Carolina's own, Jeff Hardy and Matt Hardy. Also scheduled to appear are; Eric Young, Mr. Anderson, Ethan Carter III, "The Cowboy" James Storm, X-Division Champ Samoa Joe, Gunner, Magnus, Knockouts Champ Gail Kim and many others. TNA is sponsoring this one-night-only-event in conjunction with the Cumberland County Fair.
TNA will also include entry into the "Fist Pumpin' Pre-Show Party" with every ticket. The party is hosted by TNA President Dixie Carter's Chief of Staff, Rockstar Spud, and begins when the doors open one hour before the opening bell. The party will allow fans the opportunity to meet the wrestlers, get autographs and take pictures with the athletes while wrestler DJ Z plays popular music to add to the party mood.
One of the biggest names to appear on the card will be Jeff Hardy. Hardy is a world-renowned professional wrestler who was born and raised in Cameron, N.C. Jeff and his brother Matt make up one of the most popular tag teams of all time, the Hardy Boyz. After making their debut in the World Wrestling Federation in 1999, Jeff and Matt would go on to win the Tag Team Titles a total of seven times and become one of the promotions biggest box office draws.
After a successful run as a tag team competitor, Jeff also gave being a singles wrestler a shot. His greatest success as a singles competitor came in 2009, during his second run with the WWE, when he became the World Heavyweight Champion. The same championship won and held by the likes of Ric Flair and Hulk Hogan.
Jeff Hardy now calls TNA Impact wrestling home saying, "I have a dream job right now, TNA has been great… I can go hard then I have plenty of time to come home and heal. It's not overdoing it."
During his time with TNA he has held its World Heavyweight Title three times.
He expressed excitement about TNA coming to North Carolina to put on a show in Fayetteville, "It's always good to return to Fayetteville… Every time we are back in Fayetteville it is always cool to tear the house down..."
The night is billed by TNA as a night of "Fist Pumpin' Family Fun" that Hardy says is, "well worth the money spent."
He went on to say," We have a crew that works extremely hard. It has been a consistently good, solid show. To witness it live and in person, there is nothing else like it. As far as being a pro wrestling fan and loving the art of pro wrestling, it is the best out there as far as I am concerned."
Photo: Jeff Hardy returns to Fayetteville.