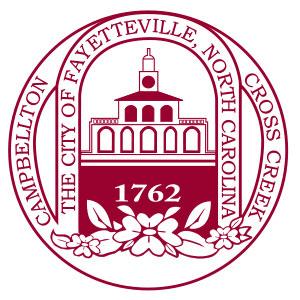 City Council Structure Could Change
Fayetteville City Council meets April 11 to hold a public hearing about a resolution to restructure the governing body for the first time in more than 15 years. The proposition is to change terms of office from two years to four years. The change would also provide for staggered terms, although council would remain a 10-member body with only the mayor elected at large. The nine council members would continue being elected from districts. Just how the staggered rotation would be accomplished hasn't been determined. Nor has council decided whether elections would be partisan. Currently, they are not. Council has decided to hold a referendum of the city's voters in November … a simple yea or nay on whether two-year terms of office should be converted to four-year staggered terms.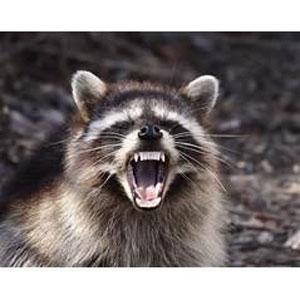 Rabies Is an Epidemic
The State Public Health Lab in Raleigh has confirmed yet another case of rabies in Cumberland County. A positive result of rabies was found in a raccoon. Animal Control picked up the animal from a residence on Ingram Road in rural Roseboro in late March. The raccoon got into an alteration with a small dog on the pet owner's property. After the raccoon tested positive, the dog was impounded at the Animal Control Shelter. State law requires that the dog be quarantined at a veterinary facility for six months or be euthanized because it does not have a current rabies vaccination. County officials said this is the third case of rabies in the county in 2016. "We are in an epidemic rabies area where we have one or two cases a month year in and out," said Cumberland County Animal Control Director
Rabies Vaccination Clinics
Cumberland County will hold rabies vaccination clinics for dogs and cats on Tuesday and Thursday afternoons through April 21. The clinics operate from 4 to 6 p.m. There are 16 sites across the county. Rabies vaccinations are $10 per animal. Only cash is accepted (exact change). State law requires that "the owner of every dog and cat over four months of age shall have the animal vaccinated against rabies." To remain properly immunized, juvenile dogs and cats must receive two rabies vaccinations, one year apart, then one vaccination every three years thereafter. In Cumberland County, the owners of dogs and cats that have not been vaccinated in accordance with the law are subject to civil penalties of $100. When you take your dog to a clinic, be sure it's on a leash. Cats should be kept in carriers. A listing of the clinic sites is available at: co.cumberland.nc.us/health/healthytips/rabiesclinics.aspx.
Worthy to Lead Chamber
Former Fayetteville City Councilman and Spring Lake native Curtis Worthy is the new President of the Spring Lake Chamber of Commerce. He served as the Fayetteville City Council's District-7 representative for 10 years. Worthy most recently was chairman of the Vote No Bond Tax referendum committee. Despite his opposition, and that of several other former council members, the $35 million bond issue passed with 60 percent support of the voters. Worthy, 68, was an unsuccessful candidate for the state senate in 2012. He's a retired IRS auditor and now has a tax preparation business in Spring Lake. "We're trying to grow membership, get new business to move into Spring Lake, make sure everyone's aware we have Fort Bragg as one of our greatest assets," he said. The Spring Lake Chamber of Commerce has been without a director for several months following the resignation of Jeff Hunt on June 30.
PWC Installs Free Electric Car Charging Stations
The Fayetteville Public Works Commission has installed four electric vehicle charging stations throughout the Fayetteville area that can be used by the public at no cost. These charging stations are a part of PWC's Clean Fuel Advanced Technology project. PWC received a $37,000 grant from the North Carolina Clean Energy Technology Center and is partnering with the Fayetteville/Cumberland Parks and Recreation Department to provide a charging station at three park locations: Honeycutt Park, Lake Rim Park and Clark Park. The fourth station is located at Marketfair Mall off Campground Road. Registration is needed to use the stations at no cost. PWC's Clean Fuel Advanced Technology project focuses on improving community air quality and increasing the awareness of clean transportation technologies
PWC & CEED offer Free Classes
PWC and CEED are partnering together to offer free classes to locally-owned small businesses that are interested in learning more about local and federal contracting. Information will be provided on the many local resources, technical assistance providers, classes and workshops available to assist small business owners in learning the basics to start the process for more in-depth assistance and long term contracting success. The information provided will be helpful to businesses in regard to both local and federal contracting. This is a free series: Local Contracting/Hire Fayetteville First will be held May 17 and June 7 at 9 a.m. at CEED 230 Hay Street. Register at: www.wbcfay.org/calendar.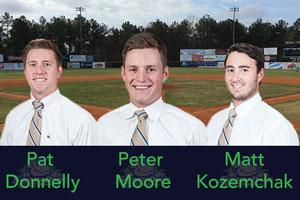 Mountain Hawks to Soar into the Swamp
The Fayetteville SwampDogs have added a big bat and bolstered their pitching staff with the addition of the Mountain Hawks from Lehigh University. Junior Patrick Donnelly will man the hot corner while sophomore Peter Moore and junior Matt Kozemchak will provide the SwampDogs with quality pitching from the left side — keys to any championship team.
Donnelly is a key cog in the Lehigh lineup coming off a first team All-Patriot League campaign as a sophomore in 2015. Coming off a six-home-run season with 32 RBIs, he figures to be a run producer and tough out in Fayetteville this summer. "Pat will bring a veteran presence to our team as a junior," SwampDogs Manager Anthony Williams said. "He has started at third base since his freshman year, helping Lehigh to a Patriot League title in 2015. Pat has shown the ability to hit for power, and is showing that he has the ability to hit for average as well."
Moore, who stands 6'3, 220 lbs., displayed his knack for striking opponents out in his freshman season at Lehigh, fanning 29 batters in 26.2 innings pitched. The Chester, New York, native looks to see an even greater role on the field this year for the Mountain Hawks, after making seven starts last year.
"Pete made seven starts in 2015 as a freshman and has shown the ability to miss some bats," Williams commented. "We expect him to be a kid that continues to grow and gain command and as he does he will only get better and better."
Kozemchak enters the 2016 season looking to bounce back after an injury cut short his 2015 season after just two appearances. As a freshman in 2014, Kozemchak posted a 2-0 record with a 2.53 ERA in 21.1 innings pitched.
"Pete and Matt should both be valuable left-handed arms for us in 2016. Both have the ability to start or relieve. Matt had an injury shortened 2015 campaign but is looking for a bounce back season as a starter for Lehigh this season. He has already made four starts in 2016 and is second on the team in innings pitched. Coach Leary really likes Matt's makeup and feel for pitching and we expect that to mesh well with the SwampDogs in 2016."