Fayetteville Police will soon open a second substation on the city's west side. The department is leasing a building from Weaver Commercial Properties on Sycamore Dairy Road for $91,200 per year. Police spokesman, Lt. Todd Joyce, says it will house the FPD's Central District Offices, which currently are at police headquarters, downtown. One hundred twenty-five personnel, including the district's command staff and officers, plus the patrol support division and two crime prevention specialists will be stationed at the office which is being up-fitted. The move will free up space at headquarters, allowing for expansion of the forensics lab and the department's administrative bureau. Asked about a possible future substation on the city's north side, Joyce said "I could not speculate on a facility for north Fayetteville, as it will continue to grow without doubt."
The city's other substation is on Raeford Road near Skibo Road.
Cumberland County School Bus Safety
Traditional schools start the new year on Aug. 29 in Cumberland County. Motorists are reminded that speeding in a school zone will cost more than $400 in fines and court costs. Pass a stopped school bus and you'll pay a $500 fine and you'll get five points on your driver's license.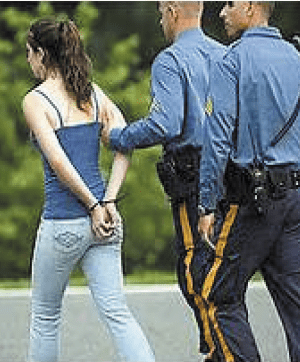 Student Drinking
As students across North Carolina prepare to embark on another school year, academic lessons might not be all they are exposed to. Some young people might find themselves in circumstances where they will have to make decisions about underage alcohol consumption or drinking and driving. North Carolina Alcohol Law Enforcement and their law enforcement partners hope to promote sound student decision-making by reminding everyone there is zero tolerance for underage alcohol use. "When it comes to trying alcohol, we want to remind them that underage drinking can lead to disastrous consequences," says ALE Branch Head Mark Senter. In North Carolina, it is illegal for any person under 21 to purchase, attempt to purchase, possess or consume alcoholic beverages. It is also illegal for parents or older friends to provide alcohol or to host underage drinking parties. ALE is planning many programs, partnerships and campaigns to familiarize North Carolina students with a zero tolerance message during this school year. ALE also plans to increase its enforcement focus on ABC licensed outlets near colleges and universities across the state.
Longtime Commissioner Honored
Cumberland County Commissioner Kenneth Edge has been inducted into the North Carolina Association of County Commissioners Hall of Fame. Edge was honored during the association's annual conference earlier this month. "This is a tremendous honor and one I share with my wife and family, who have supported me throughout the years," Edge said. He has been a member of the Board of Commissioners since 2000 and is retiring at the end of the year. Edge is a retired school principal and former member of the Cumberland County Board of Education. "I want to thank the citizens of Cumberland County who have given me the opportunity to serve," added Edge. The Hall of Fame recognizes individuals who have made significant contributions to county government. Commissioner Edge has been active nationally and served on the National Association of Counties' Health and Human Services Steering Committee and is a current member of its Finance Committee.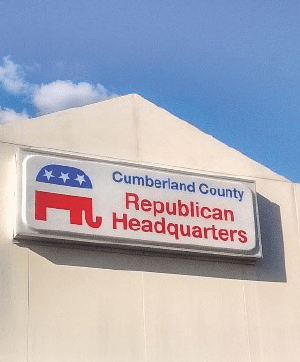 Fayetteville GOP Headquarters Opens
Volunteers are manning the new Cumberland County Republican Headquarters office on Rowan Street a couple of hours a day three days a week. The spacious, recently renovated facility "will be open on Tuesdays, Wednesdays and Thursdays from 4 to 6 p.m.," said GOP Chairwoman Susan Mills. On opening day, Rep. Richard Hudson (R-NC) addressed three dozen party faithful in attendance, among them Fayetteville Mayor Nat Robertson. Hudson urged folks to help get out the vote in November. "It's going to be a close election," he said. "The other side is energized." Hudson used a Donald Trump term of political endearment a couple of times, saying "the electoral college is rigged on behalf of the two-party system." He spoke of 92 anti-poverty programs that Speaker of the House Paul Ryan (R-WI) identified as duplicitous earlier this year. "Our anti-poverty system is rigged," Hudson stated. He brought on loud sighs when he noted President Obama had transferred 15 more Guantanamo Bay inmates, failing to mention that large scale detainee transfers were common under President George W. Bush, but that they slowed under Obama.