Assistant Fayetteville Chief of Police Anthony Kelly has been named Acting Chief upon the Sept. 30 retirement of Chief Harold Medlock. Kelly is one of three assistant chiefs. He headed the Fayetteville Police Department's patrol bureau since January of last year. Kelly has been with the department for 22 years. "Interim Chief Kelly has shown exceptional leadership as an Assistant Chief," said Interim City
Manager Doug Hewett. "I am confident that he will do an excellent job of leading the Fayetteville Police Department during this transitional period," he added. His staff has analyzed crime trends and developed structured goals to reduce crime with a holistic approach. Kelly holds a bachelor of science degree from Fayetteville State University and attended the West Point Leadership program at Methodist University and the FBI National Academy.
A New Brand for the FPD
Fayetteville Police have introduced a new website (FayPD.com), which Chief Harold Medlock says better represents the agency in its relationship with the community. "The website is much more user-friendly," said Medlock. It provides real-time information in six basic categories: community policing, police reports, crime information, recruiting, social media and an open data portal for other city sites. The department no longer depends on a single web manager. "Division managers can input information from their desks," added Medlock. The new site provides "breaking news" which is also made immediately available on social media.
Need Benefits? Make a Call
The system hasn't been tested yet, but military veterans can apply for VA health benefits over the phone. The Department of Veterans Affairs now allows former service members to complete health care applications by calling 877-222-8387. The phone line is manned by VA employees who provide callers with information on co-payments and third-party insurance. Until now, veterans had to apply in person at a VA medical center or submit an application to the department. After the VA inspector general disclosed a backlog of nearly 900,000 applications that stretched back 15 years, the department removed a provision that required applicants to physically sign the necessary paperwork, meaning they had to apply in person. If they prefer, veterans can continue to apply for benefits in person as well, according to the department.
Treatment Rather than Jail
This month the Fayetteville Police Department, in partnership with the Cumberland County District Attorney's Office and other agencies, is launching a program designed to divert low-level drug offenders into treatment rather than jail. It's seen as a partial solution to what's been described as an opioid epidemic in Fayetteville. Last year alone more than 500 people were arrested for drug possession in the city. Under the new Law Enforcement Assisted Diversion program (LEAD), police officers are able to divert drug offenders arrested with less than four grams of drugs to treatment providers and social services. "Over the years I have made my share of arrests for drug-related charges," says Fayetteville Police Chief Harold Medlock. "My decision to start LEAD came down to recognizing the futility of the way law enforcement has been doing business for decades."
District Attorney Billy West notes that the project "allows our office to focus on prosecuting dealers and concentrating our resources where they are best utilized." Alliance Behavioral Health and Coastal Horizon's Treatment Accountability for Safer Communities are providing participants with crisis stabilization services, drug detox, employment support services, short-term rental assistance, short-term emergency housing and a range of substance use and mental health services.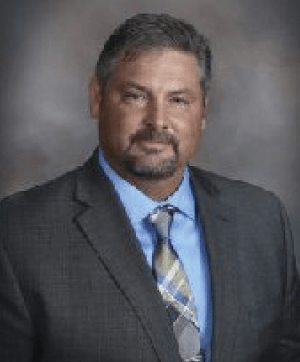 Teacher of the Year
"I want all the children I teach to become productive members of society," said Cumberland County Schools 2017 Teacher of the Year Todd McCabe, an 8th-grade social studies teacher at John Griffin Middle School.
He was named during an annual dinner at the Embassy Suites Hotel. McCabe was chosen from among more than 80 candidates. He credits a former teacher of his for instilling in him a desire to turn his life around from what included "numerous poor choices." McCabe is a military veteran.
"An advantage of teaching social studies is that the topics we discuss from the past resonate into the future as well," he said.
The veteran educator said he makes a point of developing a rapport with his students. McCabe received his undergraduate degree in history from Fayetteville State University. As the 2017 Teacher of the Year, McCabe received $300 and flowers from the Cumberland County Schools, $300 from the Communities in Schools of Cumberland County, a one-year lease of a 2016 Chevy Cruze from Reed-Lallier Chevrolet, a commemorative custom-designed CCS' Teacher of the Year ring from Jostens, an engraved wrist watch from Herff Jones, a plaque from the Board of Education and a celebratory weekend in the Presidential Suite of the Embassy Suites Hotel.
Emergency Call Center
Urgency is the byword as Cumberland County Commissioners and Fayetteville City Council decide when and where to build a joint 911 Emergency Call Center. They've agreed to consolidate operations, and are being advised to build a facility outside the urban area to make it less vulnerable to terrorist attack. Two likely sites have been identified; a city-owned tract on Fields Road and the county-owned business park on Cedar Creek Road. Consultants have told both boards the current grant cycle ends in April 2017, for awards made in August. The estimated cost of a 40,000 sq. ft. hardened facility is $30 million. Commissioners and council members met last week to hear updates on the project and agreed to meet again the first of the year. Current 911 operations centers are located in the county courthouse and city hall.