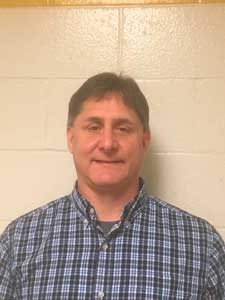 After a variety of changes in format and location, the annual Cumberland County Football Jamboree will return to its roots this fall.
Vernon Aldridge, student activities director for the county schools, announced recently that the jamboree is headed back to high school fields, scheduled for a two-day run on Aug. 9-10 at Cape Fear High School and South View High School.
The field will include 24 schools, a number of them from outside the Cape Fear region. Recent jamborees have been held at Fayetteville State with a field half the size of this year's
Aldridge has set an ambitious goal for the event, hoping to grow it into a major showcase for football in Cumberland County that will also help bring in money for the schools.
"I was part of the original group that put on the first jamboree,'' Aldridge said. "The last few years we were matching up county teams against one another. One of the things I got from the coaches was they wanted to scrimmage people they didn't get an opportunity to scrimmage.''
Aldridge cast a wide net, sending an e-mail to every high school athletic director in the state. Response was overwhelming and he wound up having to turn schools away. He opted to go with 24 teams and the two-day format.
The next step will be getting community support. "We're looking for the business community to jump on board and help sponsor it,'' Aldridge said. "We'd like to get to the point where we offer a $500 scholarship to each of the 24 schools. We'll need the support of the business community to do that.''
Aldridge is working with a committee he created that includes football coaches, athletic directors and retired Pine Forest High School principal Cindy McCormic. He's made no promises, but he's working toward the goal of seeing the scholarship dream become a reality at this year's jamboree.
Coaches Jake Thomas of Cape Fear and Bill Sochovka of Pine Forest are both pleased with the direction Aldridge is trying to take the jamboree.
"Having more out of county teams to come in I think will bring in more people,'' Thomas said. "It will also help our teams to have more pride now that it's Cumberland County vs. out of county teams.''
While the purpose of scrimmages for coaches is to help put a team together, Sochovka said they've also got to appreciate the need for the public to get a look at the teams.
"It's important to have that showcase,'' Sochovka said. "We all need to understand that's the main goal. There's more to football than X's and O's. Vernon has a good plan in place and we have to embrace it.''
Here is the schedule for this year's jamboree. There will be two scrimmages in progress during each session, with a pair of teams competing on either half of the field:
Aug. 9, at Cape Fear
6:30 p.m. – East Columbus vs. Farmville Central; Pfafftown Reagan vs. Overhills
7:30 p.m. – Triton vs. E.E. Smith; Union Pines vs. Douglas Byrd
8:30 p.m. – Richmond Senior vs. Cape Fear, West Johnston vs. Terry Sanford
Aug. 10, at South View
6:30 p.m. – Hoke County vs. Gray's Creek, East Montgomery vs. Westover
7:30 p.m. – Northern Nash vs. Pine Forest, Eastern Wayne vs. Jack Britt
8:30 p.m. – Lee County vs. South View, Southeast Raleigh vs. Seventy-First.