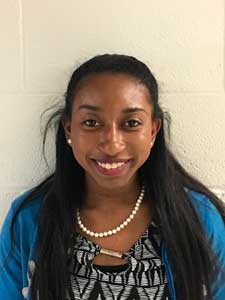 The Carver Classic, named after former Cumberland County Schools Student Activities Director Bill Carver, is annually one of the biggest track meets in the Cape Fear region.
This year's Carver will be taking on an expanded look as it's scheduled to be held two days for the first time, March 31 and April 1, at John Daskal Stadium at Reid Ross Classical High School on Ramsey Street.
Current Student Activities Director Vernon Aldridge said the idea to make the meet run two days came from conversations with local track coaches and with people who run major meets elsewhere in
the state.
"Mr. Carver is such a great man we wanted to make this thing as big as possible,'' Aldridge said. Adding a Friday round of competition will let the Carver hold an open 1,600-meter race and a 400-meter hurdle race. Saturday will feature the field events and the traditional running finals for girls and boys.
Aldridge said many track coaches like to get competitive times for their 1,600-meter athletes, and scheduling an open race will allow plenty of chances for that.
The 400-meter hurdles are mainly run at the college level, Aldridge said. Running it in a high school meet will give hurdlers a chance to show college recruiters a competitive time in that event.
It's still early and the final list of competitors hasn't been confirmed, but here are some likely names from Cumberland County to watch for in the meet: Jade Jordan, Pine Forest, 4-A indoor long jump state champion; Zinzili Kelley, Douglas Byrd, fourth in 3-A indoor long jump; Janay Hall, South View, 4-A indoor track middle distance champion; and Chianti Ghee, Pine Forest, third in 4-A indoor shot.
• After putting together a successful girls' invitational soccer event recently at Terry Sanford, Bulldog girls' and boys' coach Karl Molnar is working on a major preseason boys' tournament for this August.
Terry Sanford would host all of the games, and the field would include the Bulldogs along with Pinecrest, Fayetteville Academy, Pine Forest, Lee County, Southern Lee, South View and Seventy-First.
Molnar got the idea from his friend Jamie Sykes, who reminded Molnar of a similar tournament held at Westover when Molnar was in his playing days at Fayetteville Academy in the 1980s.
The tournament would benefit an organization founded by Molnar's wife, Kim, called Miller's Crew, which supports local youngsters with disabilities.
Details of the tournament are still developing, but Molnar plans to pair
the teams so that, as much as possible, they won't meet conference rivals.
• Congratulations to the Jack Britt High School cheerleaders, who recently placed second in a national cheerleading! competition held in Myrtle Beach, South Carolina.