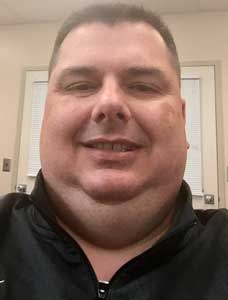 As you'll note elsewhere on this page, today begins the first in a series of spring high school football previews as teams hold conditioning workouts preparing for the 2017 season.
This year's workouts are a little different, as the N.C. High School Athletic Association gave schools two options for how to hold them. Schools could have 21 players out per day for a slightly longer stretch from early April to mid-May, or they could opt for having the full squad out for 10 days beginning in mid-May.
We'll preview the teams that chose the early workouts first: Westover, Seventy-First, Jack Britt and South View. Then we'll pick up with the remaining six county schools who chose the mid-May start: Terry Sanford, E.E. Smith, Pine Forest, Cape Fear, Gray's Creek and Douglas Byrd.
• Changes look to be coming for the N.C. High School Athletic Association playoffs as soon as the 2017-18 school year.
The N.C. Athletic Directors Association held its annual gathering in Wilmington recently, and central office staffers from the NCHSAA were on hand to discuss the possible new look of the state playoffs in all sports.
Vernon Aldridge, student activities director for Cumberland County Schools, attended the meetings in Wilmington. He said the change is being forced by the new alignment of schools which goes into effect for the 2017-18 school year. The NCHSAA has changed the number of schools in each of its four size classifications.
The largest schools are now in the 20 percent that make up the 4-A class.
The smallest 20 percent of schools will be in the 1-A class.
That leaves 30 percent in 2-A and 30 percent in 3-A.
Under the current plans in football and basketball, 64 teams make the playoffs in each classification. Football subdivides classes into A and AA based on enrollment with 32 playoff teams in each
subdivided class.
Under the new alignment, there will be less than 80 schools in the entire 4-A class. That would mean a little over a dozen wouldn't make the playoffs, and that's why the state is looking at dropping the numbers.
This will likely be taken up at the NCHSAA's spring Board of Directors meeting in May. It'll be interesting to see what they decide.
• Pine Forest High School is holding its annual golf fundraiser on Sunday, May 21, at King's Grant. The individual registration fee is $65 and sponsorship packages are available for $100, $300, $750 or $1,500.
Registration is at 11 a.m. the day of the tournament, with lunch at noon and a 1 p.m. shotgun start. There will be door prizes and awards for longest drive and closest to the pin. There will also be a putting contest
at 11:30 a.m.
For further information on entering, call head football coach Bill Sochovka or athletic director Jason Norton during school hours at 488-2384.