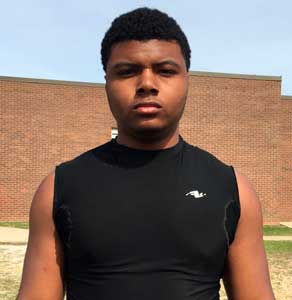 Westover's football team made a major step forward under coach Stephen Roberson last season, sharing the Cape Fear Valley 3-A Conference football title with Lee County and advancing to the first round of the N.C. High School Athletic Association football playoffs.
But the 8-4 record and a 35-34 first-round playoff defeat to a Jacksonville team that comprised the 3-AA Eastern Regional finals are history as far as Roberson is concerned. The focus this spring is to start taking the steps to be even better in the fall.
"I thought we were better than a one-and-out team,'' Roberson said of the first-round defeat against the traditionally strong Cardinals. "We felt we underachieved and had a little chip on our shoulder coming back into
this season.''
Roberson said the goal for the spring sessions will be fundamental work. He plans to give special attention to blocking techniques, as the Wolverines will be looking for three new offensive linemen from the junior varsity team.
Spring sports will cut into some of the numbers Roberson would like to have on the practice field, but he's been pleased with the turnout so far. "We lost 20 seniors but we've got 11 starters returning,'' he said. "We have a lot of experience, guys who have played for two or three years and guys who have played a solid two years of varsity.''
One thing new this fall that Roberson has no control over is the new conference Westover will join. It mingles 4-A and 3-A schools from Cumberland County together with Overhills.
"When you're a 3-A ... 4-A schools in the conference you're never happy,'' Roberson said. "I thought we could have kept it a straight 3-A conference with the 3-A teams in the county.''
Cape Fear and E.E. Smith are dropping to 3-A to join former Cape Fear Valley 3-A Conference members Douglas Byrd, Gray's Creek, Terry Sanford and Westover. The new 4-A teams in the conference are Overhills, Pine Forest and South View.
"Those decisions are over my head,'' Roberson said of the new split conference. "We'll adjust and be ready to go.'' That's the feeling of junior linebacker Jayson Leach, who felt last season was a big step forward for the Wolverines and wants to continue turning the Wolverine program around. "We've proven to everybody we can win,'' he said. "We want to be better than the next team.''
He expects the new conference to be more challenging than the Cape Fear Valley 3-A was. "We have in our mind to be the best, don't think anybody is better than us,'' he said. "We're staying focused and not listening to what everybody else in the county is saying.''