Beginning with this issue, we are expanding our weekly High School Highlights coverage. We are dropping the weekly high school schedules, which were subject to unpredictable changes beyond control of the schools. In their place, we are adding either a third story or a Prep Notebook weekly by sports editor Earl Vaughan Jr. We hope you enjoy the change.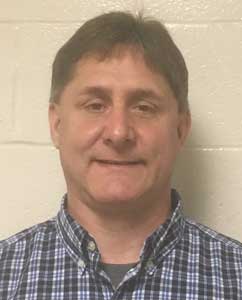 Bill Sochovka, the dean of high school football coaches in Cumberland County, has been chosen to receive the N.C. High School Athletic Association's Homer Thompson Memorial Eight Who Make A Difference Award.
The award is presented annually to one person in each of the NCHSAA's eight regions and will be presented to Sochovka at this year's NCHSAA annual meeting at the Dean Smith Center in Chapel Hill on Thursday. Sochovka is the winner for Region 4.
The award is presented in memory of longtime Winston-Salem Parkland Athletic Director Homer Thompson, who was known for his years of service as well as being a class administrator who promoted good sportsmanship.
Sochovka believes the award reflects not only his work at Pine Forest, but the attitude of his assistant coaches and other head coaches at the school.
"We all try to do what's best for kids, not just in athletics,'' he said. "You can go to school if you have good grades and do the right thing, and you can use athletics to get you there.''
Sochovka also praised his wife, Sheila, for her role in working with the football players at Pine Forest. "She has been the team mom,'' he said.
• I was glad to hear the recent announcement by the NCHSAA that Duke University will return to the rotation of schools hosting the state football championships this fall. Duke dropped out of hosting over a decade ago because the community in Durham didn't support it well and fans and teams often complained about the ancient facilities at Wallace Wade Stadium.
But things have changed at Duke under football coach David Cutcliffe. The stadium underwent a major renovation and a new group, the Triangle Sports Commission, has stepped in and offered to help with sponsorship and making the championships work there.
This will relieve a major burden for the NCHSAA of dividing eight title games through only three sites. With a fourth site available, they can schedule two games at each venue. This will allow for later starting times at all four locations and also more time between games so schools and their fans won't have to be rushed out to allow a new group to come in.
Here's to hoping the new Duke experience will work and make the championships be what the NCHSAA has long advertised, a memory forever.