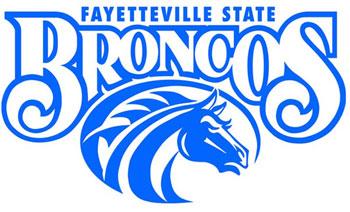 Fayetteville State University presents its Homecoming Week 2017 "No. 1 Homecoming on Earth" as students, faculty, staff, alumni and the community celebrate 150 years of excellence Sunday, Oct. 15, through Saturday, Oct. 21.
"Homecoming is really geared toward the alumni and to our current students," said Dr. James Anderson, chancellor of Fayetteville State University. "So when you look at the schedule of events, you will see most of (the activities) pertain to them."
Anderson added that there are a couple of events that celebrate historic kinds of groups such as the alumni queens. They still celebrate the queens that have existed over the years. Some of the former queens come back and are involved in the coronation of the new queen. For the first time this year, the younger queens will be present.
The heart of homecoming is of course the football game, which takes place Saturday, Oct. 21, at 2 p.m. "The football game is against our rival, Saint Augustine," Anderson said. "We should expect for it to be a tenacious game."
Anderson added that Saint Augustine knows it is the FSU homecoming, and both bands are expected to go all-out on the field during halftime. This is the best-attended game during the football season.
The homecoming parade takes place Saturday at 10 a.m. on Murchison Road, and it is an opportunity for different groups to show they are part of the homecoming festivities and to showcase themselves as part of the Fayetteville community. These include civic groups, student organizations and high school bands. This year there will be four grand marshals of the parade – two alumni and two women in law enforcement.
"Each year, as part of our engagement with the city, we have a homecoming parade," said Anderson. "Different groups from the city petition us to be part of the parade, and sometimes we have a minimum of 80 to 90 cars and floats and a maximum of 120."
Some of the other events include the step show, fashion show, volleyball game, an art exhibition, a concert, FSU's history with Chesnutt Library, basketball frenzy and the Philadanco Dance Company.
"This is the best way in the school year that the entire Fayetteville community can come together and really show out," said Anderson. "There is a little bit of everything for everyone."
The chancellor said his favorite part of the homecoming festivities is the parade. He enjoys the ride in a convertible as he sits and waves to the crowd.
"Homecoming shouldn't just be about the university or just about the football game," said Anderson. "It should really be about the embracing of the university by the community and the embracing of the community by the university."
For a list of all homecoming events, visit www.uncfsu.edu/ia/marketing/homecoming.
All tickets are available at the FSU ticket office located in the Seabrook Auditorium. Call (910) 672-1724 for more information.