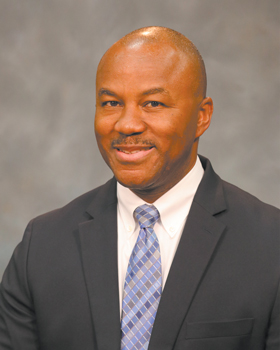 Former Cumberland County Public health director Buck Wilson resigned nearly two years ago. At about the same time, county commissioners considered whether to consolidate human services agencies. While that process was ongoing, the county decided to suspend the recruitment of a health director. Assistant County Manager Duane Holder was named acting director to provide departmental leadership. Several months later, during the May 21 meeting, the board of commissioners voted 5-2 to retain the existing governance structure. The Board of Health then formed a search committee to resume recruitment of a health director and retained a consultant to find a permanent director. That was one year ago.
"Following an initial search, the committee decided to repost the position with a targeted marketing effort to reach potential candidates from communities across the country with similar demographics and health priorities," Holder said. The search continues.
Hospital gets an "A"
Cape Fear Valley Medical Center was awarded an "A" from The Leapfrog Group's spring 2019 Hospital Safety Grade. The designation recognizes Cape Fear Valley's efforts to protect its patients from harm. The Leapfrog Group is a national nonprofit organization committed to improving health care quality and safety for consumers. It grades hospitals across the country based on their performance in preventing medical errors, injuries, accidents, infections and other harms to patients in their care.
"To be recognized nationally as an 'A' hospital is an accomplishment the whole community should take pride in," said Leah Binder, president and CEO of The Leapfrog Group.
Developed under the guidance of a national expert panel, the Leapfrog Hospital Safety Grade uses 28 measurements of publicly available safety data to evaluate more than 2,600 U.S. acute-care hospitals twice a year. Cape Fear Valley Medical Center was awarded an "A" grade following a period a few years ago when safety data was not as flattering. For information and patient tips for staying safe in the hospital, visit hospitalsafetygrade.org.
The Baby Store is open again
The Cumberland County Health Department's Baby Store has reopened for public health clients. The Baby Store is a prenatal health promotion program that aims to create healthy moms and healthy babies. Health Department clients can earn baby bucks by attending prenatal care appointments and participating in health education programs such as smoking cessation, childbirth, parenting and breastfeeding classes. Clients with children who visit the Women, Infants and Children program; Women's Health Clinic; Family Planning Clinic; Child Health Clinic; Immunization Clinic; and many other programs for moms with newborns can also earn bucks.
These baby bucks can be used to purchase items such as diapers, baby wipes, clothing and more. Store hours are Tuesday through Thursday from 10 a.m. to 3 p.m.
"The Baby Store program helps expectant moms and families by aiding in the healthy development of their babies," said interim health director Duane Holder. "This is one way we can help decrease the infant mortality rate and low birth weight percentages in Cumberland County."
The Baby Store is made possible through a grant awarded by the North Carolina Office of Rural Health. The Baby Store has been open, when funding has been available, off and on since 2010.
Local volunteer honored
Cumberland Disaster Recovery Coalition Secretary Diane Chandler has received the Governor's Award for Volunteer Service in recognition of her contributions to the coalition's recovery efforts following Hurricane Matthew in 2016.
Al Foote, administrative officer for Medicaid Transportation and Disaster Coordination at the Cumberland County Department of Social Services, surprised Chandler with the award during CDRC's May 14 meeting.
The Governor's Volunteer Service Award honors the spirit of volunteerism by recognizing individuals, groups and businesses that make significant contributions to their communities through volunteer service.
"In the wake of Hurricane Matthew ... Diane's detailed minutes have allowed the CDRC to maintain records of our rise from a small group to a nonprofit long-term recovery group and now to one of the most productive and successful LTRGs in the state," Foote said.
Chandler joined the CDRC in 2011 shortly after tornadoes struck Cumberland County. The coalition was established as a result of the 2011 tornado disaster. For more information, or to find out how to become a volunteer, go to cdrcnc.org.
Local business changes hands
FASTSIGNS of Fayetteville, a locally owned and operated sign and graphics company, has a new owner. Vic Cannon, a resident of North Carolina since 1987 and of Fayetteville since last year, bought the business from the original owner. Cannon said he hopes to expand and further improve the high level of quality and customer service that the Fayetteville community has experienced in the past with the same team.
As a member of the Greater Fayetteville Chamber of Commerce and the Kiwanis Club, Cannon looks forward to continued involvement in his community as a new business owner.
"I have run many businesses for others, but I wanted a business of my own," Cannon said. FASTSIGNS of Fayetteville is located at 2807 Raeford Rd.
Photo: Duane Holder