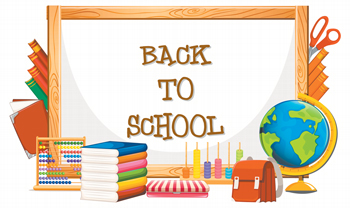 The traditional 2019-2020 school year is underway in Cumberland County. After three months of summer vacation fun, more than 51,000 students returned to class Aug. 26. As students stepped onto campuses across the county, community members were on hand waiting to cheer them on to a successful school year. Members of the Fayetteville Police Department and various sorority and fraternity members joined Cumberland County Schools Superintendent Dr. Marvin Connelly, Jr. at Luther Nick Jeralds Middle School to greet students. The scene was similar across town at Montclair Elementary School, where undergraduate students from Fayetteville State University greeted the boys and girls. At Long Hill Elementary School, athletes from Methodist University's Varsity Football Team welcomed students. Numerous local and state leaders also took time out of their schedules to cheer on students at Westarea Elementary School.
"We want the children to know someone cares about them," said Annette Evans, a member of the Zeta Pi Omega Chapter of the Alpha Kappa Alpha Sorority, Inc., said. "We want them to be excited about school and learning because they are our future leaders, future teachers and doctors."
The school district's Strategic Plan 2024, adopted by the board of education in June, identifies a committed community as one of the district's priorities on its road map to success for all students.
To ensure the continued safety of students and staff, and the security of facilities, the Cumberland County Schools system has implemented the School Angels Volunteer Program. This program offers the community the opportunity to become involved at the school level and for individuals to help keep children and schools safe. Volunteers are asked to give a couple of hours a day to become involved in the project. CCS says the objective is to safeguard employees, students and visitors who attend, work or visit Cumberland County School campuses by making students and staff aware of the importance of safety and security on school campuses. The program is patterned after neighborhood watch efforts. Volunteers will monitor activity on school grounds and report unusual goings on.
Cumberland County School district has 87 schools, making it the fifth largest of North Carolina's 115 public school districts. The system is the second-largest employer in the county, second only to the military, with more than 6,000 full-time workers, including 3,046 certified teachers, with an annual operating budget of $417,980,341. An estimated 51,000 pupils are enrolled. Seventy-five percent of them are eligible for free and reduced-price meals. Four hundred thirty-six school buses travel 1,400 miles a day, picking up and delivering more than 25,000 students to school. CCS said 45% of the student body is African American; 29% is white and 13.5% is Hispanic. The remainder consists of students of mixed ethnicity, Asian, native American and Pacific Islanders.
The Private School Review said last year that there were an estimated 34 private schools in Cumberland County, serving 5,447 students. 68% of those schools are religiously affiliated. Student body minority enrollment was 28%.