A Navy SEAL has pleaded not guilty after being charged with murder in the strangulation death of a Fort Bragg Green Beret staff sergeant while both were deployed in West Africa a year-and-a-half ago. Special Warfare Operator Chief Tony E. DeDolph was arraigned on charges of involuntary manslaughter, hazing and felony murder plus conspiracy, assault, obstruction of justice and burglary, according to court records. DeDolph and three other service members — a fellow SEAL and two Marine Raiders, including Gunnery Sgt. Mario Madera-Rodriguez — were initially charged in the June 4, 2017, death of Staff Sgt. Logan Melgar in Bamako, Mali, where the men were on a counterterrorism deployment. Madera-Rodriguez was arraigned on charges late last year. The other co-defendants, Staff Sgt. Kevin Maxwell and Navy SEAL Adam C. Matthews, pleaded guilty to lesser charges in 2019. DeDolph's attorney, Phillip Stackhouse, told Military Times Jan. 10 that the government had denied his client's requests for expert witnesses, which included a criminologist, DNA analyst and forensic pathologist. But the judge in the trial granted the requests. "This case is nothing short of sad for everyone involved," Stackhouse said. He called Melgar's death a "tragic accident" that has since "snowballed into an injustice" because of the way it has been handled.


Federal Emergency Management Agency grants local government financial assistance

The state and the Federal Emergency Management Agency have announced that more than $1.6 million has been approved to reimburse expenses for damages to the Cumberland County landfill, which was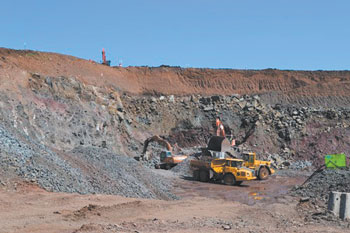 damaged during Hurricane Florence. Reimbursements include costs for dredging and reconstructing the landfill's borrow pit after hurricane-related flood damage. A borrow pit is a large hole that has been dug for a particular purpose. FEMA has approved more than $5 million in Hurricane Florence-related expenses for Cumberland County. FEMA's public assistance program provides grants for state and local governments to reimburse the cost of debris removal, emergency protective measures and permanent repair work. FEMA reimburses applicants at least 75% of eligible costs, and the state covers the remaining 25%.


Vets service office recognized

Cumberland County Veterans Services has been ranked No. 1 in the state for distribution of veterans' affairs expenditures for fiscal year 2018. Cumberland County ranked first in the state with VA expenditures of $897,700,000. VA expenditures include compensation and pension, construction and education and vocational rehabilitation employment.

In a letter to Cumberland County Veterans Services, North Carolina Department of Military and Veterans Affairs Regional Manager Robert Johnson said, "The news of Cumberland County Veterans Services achieving this prestigious position does not come as any surprise."



The Cumberland County Veterans Services Department helps veterans and their dependents obtain benefits to which they are entitled by submitting claims benefits to the Department of Veterans Affairs. The office is located at 301 E. Russell St., Fayetteville. Call 910-677-2970 or go to co.cumberland.nc.us for more information.


VA staff vacancies mount

Despite new incentives to help the Veterans Administration fill vacant staff positions, the number of vacancies rose to nearly 50,000 over the last year, according to the latest federal data. A key Democratic senator wants to know why the employment shortfall isn't being fixed.


In a letter to VA Secretary Robert Wilkie Senate Veterans' Affairs Committee ranking member, Jon Tester, D-Mont., said he has "serious concerns" that officials have not found a way to deal with the department's "persistent workforce shortage" despite assistance from Congress. "I remain consistently frustrated that VA medical facilities, particularly those in rural areas, are dramatically understaffed," Tester wrote.

Tester said lawmakers have offered new hiring incentives such as loan repayment and relocation incentives but have been disappointed with the results. VA press secretary Christina Mandreucc said in a statement that many vacancies are attributed to "normal retirements and job changes" and not widespread problems with department hiring practices.


Citizen interest in serving local government is lacking

The city of Fayetteville needs more than 30 citizens to fill vacancies on various advisory boards and commissions. Here are the vacancies the city says need to be filled:
Airport Commission – two openings
Audit Committee – two openings
Fair Housing Board – three openings; one is required to be a real estate representative
Fayetteville Advisory Committee on Transit – four openings; one is required to be a FAST Driver, one is required to be an ADA representative, one is required to be a resident who lives in the FAST service area and one must be a business representative

Redevelopment Commission – two openings
Historic Resources Commission – five openings; one must be a building designer
Linear Park – two openings
Personnel Review Board – three openings
Public Arts Commission – three openings; two are required to be arts council appointees
Planning Commission – two openings
Parks & Recreation Advisory Commission – one opening
Fayetteville-Cumberland Human Relations Commission – one opening
Applications are being accepted until midnight Jan. 31. All qualified applications will be presented to the city council's appointments committee in February. The city is accepting applications on its website at www.fayettevillenc.gov.