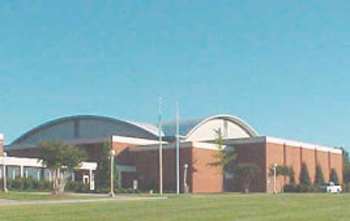 Spectra Venue Management, the company that manages Fayetteville's Crown Complex, has selected Conventions, Sports, and Leisure International to conduct a market analysis and feasibility study for a new venue to replace the Crown Theatre and Crown Arena. Memorial auditorium and arena will be closed in October 2022. The study will analyze and determine whether a new facility is feasible, and if so, its type, size and location. Results of the market analysis and feasibility study are expected by May of this year. The study is being paid for by Spectra Venue Management, utilizing funds that were set aside in its 2017 management agreement with Cumberland County. "We are excited for CSL to get started on this project," Trent Merritt, Spectra's regional vice president, said. CSL clients in North Carolina include Hickory Performing Arts Center; Keenan Stadium at the University of North Carolina, Chapel Hill; the Charlotte Coliseum; and proposed venues in Wilmington and Mooresville. CSL will establish a date, time and location for public forums for those who wish to provide insight or feedback on the project.


County extension of water lines to Grays Creek underway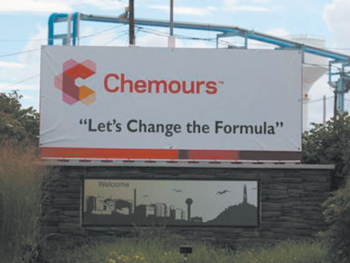 Several dozen Grays Creek residents were on hand at a county commission meeting this month when the board agreed to spend $376,000 for engineering work on a water line extension. The need for public water came to the surface two-and-a-half years ago when GenX, a potential carcinogen, was found in Grays Creek water wells. The culprit is the huge Chemours chemical plant on the Cumberland/Bladen County line. Chemours has provided bottled water and water filtration systems to some homes in the area. The project is a $10.5 million water line extension commissioners approved Jan. 6. GenX has also been reported in the Cape Fear River and in drinking water supplies of communities downstream from Chemours that get their water from the river. Residents claim the contamination has reduced property values and that Chemours should be held responsible for the cost of the water line extension.


SBA provides loans for Hurricane Dorian repairs

The U.S. Small Business Administration says Working Capital Disaster Loans are available to small businesses, small agricultural cooperatives, businesses engaged in aquaculture and private nonprofit organizations in some North Carolina communities as a result of Hurricane Dorian on Sept. 6 - 10, 2019. Locally, loans are available in Cumberland, Bladen, Harnett and Hoke counties. The SBA's Economic Injury Disaster Loan program is available to eligible farm-related and nonfarm-related entities that suffered financial losses as a direct result of the hurricane. Disaster loans are not available to
agricultural producers, farmers and ranchers. The loan amount can be up to $2 million with interest rates of 4% for small businesses and 2.75% for private nonprofit organizations, with terms up to 30 years. The SBA determines eligibility based on the size of the applicant, type of activity and its financial resources. These working capital loans may be used to pay fixed debts, payroll, accounts payable and other bills that could have been paid had the disaster not occurred. Applicants may apply online using the Electronic Loan Application via SBA's secure website at Disasterloan.sba.gov. Disaster loan information may also be obtained by calling the SBA's Customer Service Center at 800-659-2955 or by sending an email to disastercustomerservice@sba.gov.

Fayetteville airport opens new concourse

The new concourse features an open rotunda with large viewing windows, a new waiting area with in-seat charging stations and three new boarding gates. American Airlines is utilizing the new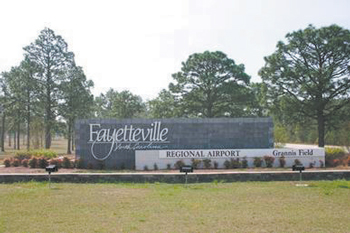 concourse, servicing its daily flights to and from Charlotte. The concourse will soon feature a new restaurant, which is expected to open in the spring. The facility is Phase 1 of a $45 million renovation project at Fayetteville Regional Project.
"The opening of the new concourse is a big milestone for us," said Airport Director Bradley Whited. "No major improvements have been made to the airport terminal since its opening in 1969."
Plans to start Phase 2 are already underway, including renovation of the front façade, a refreshed interior, a new TSA checkpoint, renovated ticketing and baggage wings and an updated second floor. Offering service to two major airline hubs, travelers have access to more than 230 one-stop destinations.


Public countywide education program set

A local state of education event scheduled for Tuesday, Feb. 4, will shine a spotlight on various educational institutions in Cumberland County. During the event at J.W. Seabrook Auditorium on the campus of Fayetteville State University, participants will learn about major initiatives and strategic priorities in Cumberland County schools. Leaders from Fayetteville State, Methodist University and Fayetteville Technical Community College will also be featured. The program begins at 6 p.m.