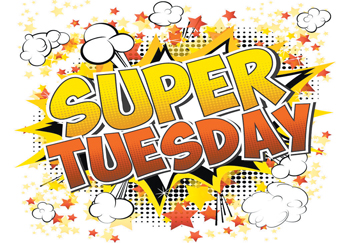 Only two states had more Democratic delegates at stake than North Carolina in yesterday's Democratic presidential primary. North Carolina has 122 delegates at the summer convention in Milwaukee, Wisconsin. With 14 states competing yesterday, along with American Samoa and Democrats abroad, a third of all the convention delegates were determined. Only California, with nearly 500, and Texas, with 261, had more up for grabs on Super Tuesday than North Carolina. And regardless of the Tar Heel Primary outcome, so-called automatic delegates — once known as super-delegates — can support whomever they want. "As much as people will say it's confusing and arcane, it is — I won't argue about that," said Josh Putnam, a Wilmington-based political scientist who tracks the delegate selection process. "but it's a system that has tended to work." Unlike long-ago, Democratic primaries are no longer winner-take-all. Delegates are apportioned in two ways — statewide and by congressional district. In North Carolina, 38 delegates will be awarded proportionately based on statewide results. If a candidate gets 50% of the statewide vote, they get 50% of the statewide delegates. But there's a catch: a candidate must get 15% of the statewide vote to qualify for any delegates. There were 15 Democrats on the presidential ballot in North Carolina; seven were no longer in the race. But their votes will count. That potentially could dilute the numbers for other candidates, making it harder to reach the 15% threshold.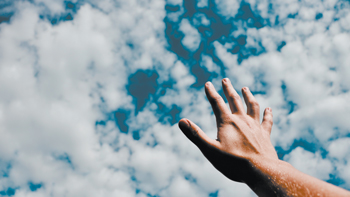 Inmate re-entry institution

Fayetteville City Council late last month rejected a request from the U.S. Bureau of Prisons to build a 100-room halfway house for federal prison inmates whose terms of incarceration are ending. Council voted 5-4 to deny a special use permit for the property in the 900 block of Cain Road. Fourth District Councilman D.J. Haire made the motion, which was seconded by 2nd District Councilmember Tisha Waddell to refuse the request, saying the private contractor had failed to satisfy the criteria for a permit. Residential re-entry centers, also known as halfway houses, provide a structured, supervised environment as well as employment counseling, job placement, financial management assistance and other services.

According to City Clerk Pamela Magill, 23 residents signed up to object. Mayor Mitch Colvin ended the lengthy comments from residents after an hour and asked council to consider a solution. Following an awkward moment of silence, Haire made the motion to deny. The property in question is located in Haire's district.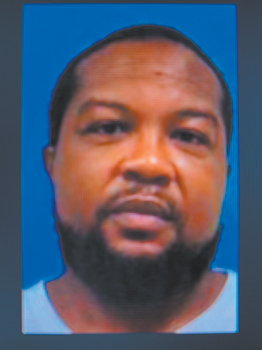 Triple murder case cleared

Bladen County sheriff's investigators have charged a Clarkton man accused in a triple murder. Taurean Reshaul Johnson, 36, turned himself in a day after the shooting incidents, the sheriff's office said. He is charged with three counts of murder and one count of attempted murder, sheriff's officials posted on the department's Facebook page. Clarkton is about 50 miles south of Fayetteville. Johnson is accused of entering a home on Tina Lane, off N.C. 211 in Clarkton, and shooting several people. The home is in a mobile home park in a rural area northeast of town. Three people — Catrice Lacole Murchison, 30; Ronnie Lebert Kelly, 27; and Guy Lennon Barden Jr., 60, were killed. An as yet unnamed 69-year-old woman survived. All four people are believed to have lived at the home, deputies said.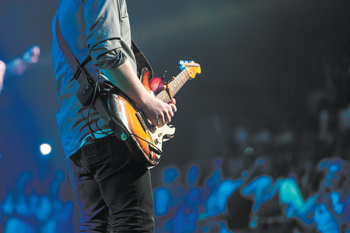 Summer concert series announced

A six-month summer series of riverside concerts gets underway in April. Rock'n On the River will feature vintage rock 'n roll tribute bands. The events will be staged the third Friday evening of each month from April through September, presented by Healy Wholesale and Up & Coming Weekly. The concerts will be held at Campbellton Landing on the east side of the Person Street bridge. Performers will include Mostly Crue, a tribute band of Mötley Crüe, which will perform April 17.

Beer, drinks and food sales start at 5:30 p.m. Shows begin at 6 p.m. Coolers and other containers are not allowed. No pets are permitted other than service animals. Sponsoring partners include 96.5 BOB-FM, Sandy's Automotive, The Care Clinic, Deep Creek Grill, Boose Law Firm and Nobles Pound Financial Planning. Additional bands will include Trial by Fire; Bad, Inc.; North Tower; Heartbreaker; Tuesday's Gone and Rivermist. Visit https://www.facebook.com/Rockn-On-The-River-271048666818630/ for details about the concert series.


Prioritizing military kids

A new policy on improving child development centers on military installations is expected to be issued soon by defense officials, said Defense Secretary Mark Esper. He didn't elaborate on the new policy, which he mentioned during remarks to troops and families this month at U.S. Strategic Command at Offutt Air Force Base, Nebraska.
"This is a family business," he said, regardless of which branch of service. He noted that families are an important part of sustaining a service member's career, whether it's three years or 20 years.

"It's difficult to find quality, affordable childcare outside the gate," said Patty Barron, director of family readiness for the Association of the U.S. Army. For years, military leaders have said the common thread they hear when visiting service members is the unavailability of affordable childcare. Child development centers are known nationally for their quality, and parents' fees are subsidized by taxpayer dollars to make the care more affordable for military families.


Picture 3: Taurean Johnson