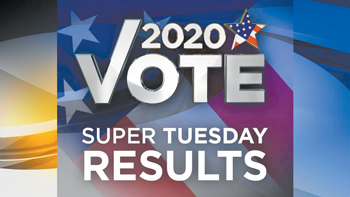 Upset victories are not unusual in local elections. This month's primaries resulted in an outcome few observers anticipated. Longtime State Rep. Elmer Floyd, D-Cumberland, was defeated by political newcomer Kimberly Hardy, an instructor at Fayetteville State University. Floyd has represented Cumberland County House District 43 for 12 years. Before getting involved in local politics, Floyd was director of Fayetteville's Human Relations Department. Hardy came to Fayetteville four years ago to accept a post as an assistant professor of social work at Fayetteville State.

Hardy will face former Republican Cumberland County Commissioner Diane Wheatley in the November general election. Wheatley defeated Clarence W. Goins Jr. She has also served on the Cumberland County Board of Education. The realigned 43rd legislative district covers all of Cumberland County east of the Cape Fear River, the Linden area and precincts in eastern, central and southern Fayetteville.

In the local 44th House District race, incumbent Rep. Billy Richardson, D-Cumberland, won his primary election bid, defeating Terry Johnson with 52% of the vote. Under recent redistricting, the 44th District covers much of central Fayetteville and the west side to the Hoke County line.

Francis Jackson won the Democratic nomination in the 45th District and will face incumbent John Szoka, R-Cumberland, in November. Jackson is a professor at Fayetteville Technical Community College and a 25-year resident of Hope Mills.

The only one of Cumberland County's 10 District Court judges up for election this year, Lou Olivera, won his reelection bid with nearly 64% of the votes cast. Olivera has served on the bench since 2012 and beat local attorney Brenee Orozco. Olivera is unopposed in November. Olivera is the only combat military veteran in Cumberland County's district court system.

Former state legislator Cal Cunningham won Cumberland County in the statewide U.S. Senate Democratic primary, beating four other candidates. He faces first-term Senator Thom Tillis, R-NC, on Nov. 3. Incumbent Cumberland County commissioners.

Michael Boose and Jimmy Keefe won the Republican primary for the three District 2 seats up for election this year. Ron Ross won the third spot. They will face County Commission Chairman Marshall Faircloth and Democrats Karla Icaza De Austin and Toni Stewart in the general election. District 2 covers the eastern and southwestern sections of Cumberland County and is the so-called majority residential district. District 1 was created as a mostly minority district with two seats. The other two positions on the county board are elected at large.

Sixty-four-and-a-half percent of North Carolina's eligible voters went to the polls. That is 13th best of the 50 states. The highest voter turnout was in the state of Minnesota, where 74.10% of eligible residents voted in the presidential election. The state with the next highest voter turnout was New Hampshire, where over 71% of the eligible population showed up at the polls. Maine and Colorado were also at the top of the list for highest voter turnout. When it comes to the lowest voter turnout, Hawaii ranked last with a turnout of just 42.3%.