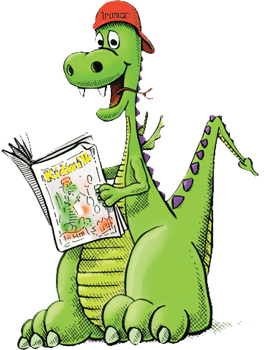 With schools being closed, parents and caregivers are looking for educational resources for children. Kidsville News!, a publication that is produced locally, offers a variety of free and fun articles, games and more that will inspire growth in young learners.

Kidsville News! promotes education, reading and good character traits in children in grades K-6. It was created in 1998 by newspaper publisher Bill Bowman as a local and self-sustaining "Newspaper in Education" program in his community of Fayetteville, North Carolina.

Kidsville News! has a proven track record as a profitable and valuable reading and educational resource serving children, teachers, parents and guardians.

Kidsville News! is currently used by the North Carolina Department of Public Instruction for reading assessments and end-of-grade testing. It is recognized nationally as a quality children's publication by the Parents' Choice Foundation and received the National Parents' Choice Award in 2008 and 2012. (http://www.parents-choice.org/aboutus.cfm)

Each Kidsville News! publication has teacher/parent worksheets and an online electronic version, which is adaptable for use on classroom smart boards, white boards, computers and tablets. Visit kidsvillenews.com to view the flagship edition, or pick up one in a newsstand near you.