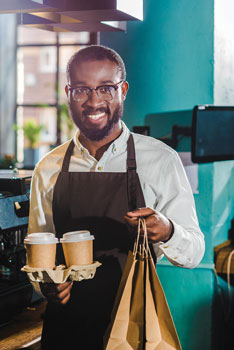 Local businesses looking for ways to bridge the gap while wait for approval on federal loans have a friend in the city. On May 11, Fayetteville City Council approved $260,000 in funding and began accepting applications on May 12.
"We know businesses are facing some extreme challenges right now and understand the hardships they are facing," said Kathy Jensen, mayor pro tem, chairwomen of the Council's Business Taskforce and a local business owner. "These loans are designed to help businesses quickly and easily, providing a short term financial fix until applicable federal dollars kick in."
Applications are accepted online through CEED's website at www.ncceed.org. Applicants can call them as well at 910-323-3377. CEED, acting as a clearinghouse for the city, will work with small businesses in the community that need help during this time. CEED will process the applications and underwrite and fund the loans using standardized guidelines in a consistent and expeditious fashion to get the money to qualified businesses as quickly
as possible.
Once a business submits all the required information and CEED reviews the packet for completeness, the packet will be reviewed by a committee of local small businesses and city staff to determine loan approval or denial. It is expected that once the loan is approved, it will take up to three days to disburse funds.
The city of Fayetteville also offers grant programs for businesses funded through Community Development Block Grants (CDBG), which is a Housing and Urban Development (HUD) program. Contact the Economic & Community Development department for details at 910-433-1590 or CommEconDev@ci.fay.nc.us.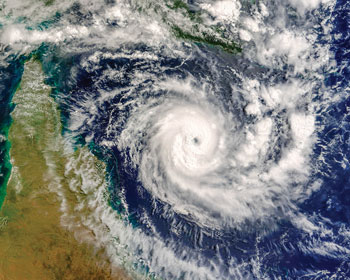 Hurricane preparedness week
It's time to prepare for the 2020 hurricane season, which runs from June 1 through Nov. 30. During this time, families are urged to develop emergency plans, update emergency supplies and review homeowner and renters' insurance policies. This year, it's important to consider how COVID-19 might alter typical plans during hurricane season. The North Carolina Department of Transportation reminds drivers that after a hurricane or severe storm, they should always pay attention to lane and road closures and never go around a barricade. Go to the department's website for information on storm preparation, potential evacuation details and live, up-to-date traffic information. The state continues to update its website for people seeking the latest information about the pandemic. You can find information about protecting your health, applying for unemployment and many other topics related to COVID-19. For more information, contact the NCDOT Communications Office at 919-707-2660.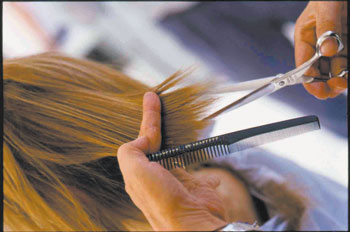 Hair stylists at FTCC depend on videos
Students in an advanced hair-styling class at Fayetteville Technical Community College haven't been able to meet in person since late March but completed their final exam with a group video in which they demonstrated the skills they had learned. In challenge videos, people film quick snippets of themselves. It is a perfect vehicle for the students in Juanita Williams' Contemporary Hair Design course. In the past, Williams said, her final exam required students to do a "Total Look" photo shoot with a live model. The students had to demonstrate their hair and makeup skills and compose the model's outfit. An FTCC photographer would help them pull off the complete experience.
This year, though, Covid-19 forced the class to move online in mid-March. Eight students took before and after videos of themselves in their homes, showing off the techniques they had learned.
Val Cruchon, one of the students, took each submission and compiled them into a single video. All eight students in the video received As. Two other students, who weren't able to participate, will be given other projects so they can complete the course. "Having a good time creating and getting an A for doing it doesn't get any better for a college student in the midst of a pandemic," she said in an email.
Williams had a good time, too. "I love what I do," she said.
The VA and hydroxychloroquine
Veterans Affairs Secretary Robert Wilkie is defending the use of an unproven drug on veterans for the coronavirus, insisting they were never used as "test subjects" but given the treatment only when medically appropriate. In a letter and call with major veterans' organizations, Wilkie said the malaria drug hydroxychloroquine was being administered in government-run Veterans Affairs hospitals to virus-stricken patients only in conjunction with a physician's advice. Wilkie declined to say how widely the drug was being used for COVID-19 and whether the department had issued broad guidance on the use of the drug, which has been heavily touted by President Trump, without scientific evidence.
Sen. Charles Schumer, D-NY, said the VA needs to provide Congress more information about a recent bulk order for $208,000 worth of hydroxychloroquine. The Food and Drug Administration has warned doctors against prescribing the drug for COVID-19 outside hospitals because of the risks of serious side effects and death.
Military-friendly schools
The North Carolina Department of Public Instruction recently released the names of its 2020 Purple Star Award winners. North Carolina awards the Purple Star designation to schools that demonstrate military-friendly practices and a commitment to military students and families. "This designation informs military families that these schools are military friendly, taking additional measures to ensure their child's transition and time spent in Cumberland County Schools takes their special circumstances like PCS moves, deployments, separation from extended family, etc., into consideration," said CCS Military Family & Youth Liaison Joseph Peek.
The following Cumberland County schools were award recipients: Seventy-First High School, Jack Britt High School, J.W. Coon Elementary School, Cape Fear High School, Cumberland International Early College High School, Cumberland Polytechnic High School, Douglas Byrd High School, Douglas Byrd Middle School, Eastover-Central Elementary School, E.E. Smith High School, Gray's Creek Middle School, Mac Williams Middle School, Pine Forest High School, South View High School, South View Middle School, Spring Lake Middle School, Terry Sanford High School, Westarea Elementary School, Westover High School and Westover Middle School.