Self-swab testing is now available to individuals meeting Centers for Disease Control and Prevention criteria, in addition to age guidelines. CVS Pharmacy is offering drive-thru COVID-19 testing at three locations in Cumberland County. The pharmacy locations are at 3362 Bragg Blvd.; 100 Law Rd.; and 7469 Rockfish Rd. Patients are required to stay in their cars and will be directed to the pharmacy drive-thru window, where they will be provided with test kits and given instructions. A CVS team member will observe the self-swab process to ensure it is done properly. Tests will be sent to an independent lab for processing, and the results will be available in approximately three days. Testing will not take place inside any retail locations.

"Increasing testing capacity for COVID-19 is critical in slowing the spread of the virus and we are seeing businesses around North Carolina, like CVS, step up to help increase testing," said Cumberland County Public Health Director Dr. Jennifer Green. Individuals interested in self-testing must register in advance at https://www.cvs.com/minuteclinic/covid-19-testing.
Police apprehension procedure

The killing of George Floyd in Minnesota may become the catalyst for positive change in America's criminal justice system, some officials believe. Disproportionate deaths of black men by police underlies race relations across the country. Demonstrations a week ago in Fayetteville and elsewhere devolved into violent protests out of anger and rage. A Minneapolis police officer pinned an African American criminal suspect, George Floyd, to the pavement with his knee on his neck for nearly nine minutes. Floyd died. It is not a common procedure. The Fayetteville Police Department does not authorize placing a knee on a subject's neck for any reason, according to department spokesman
Sgt. Jeremy Glass.

"Officers are trained to avoid the neck/throat, as well as knees to the back," Glass told Up & Coming Weekly. "The goal is to return a resistant, violent subject to an upright position as soon as possible, because there is always a concern of positional asphyxiation for individuals that are left face down, especially with their hands behind their back."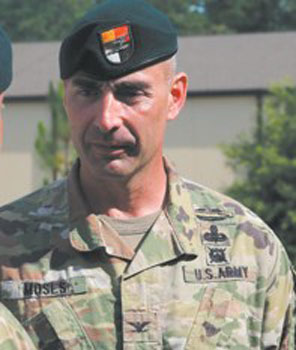 Former 3rd Special Forces Group commander's promotion scrubbed
The promotion of a Special Forces colonel who approved the 2017 mission in Niger in which four U.S. soldiers died has been canceled, according to news reports. Col. Bradley D. Moses was in command of Fort Bragg's 3rd Special Forces Group in October, 2017, when troops were ambushed while on an operation in West Africa. Army Secretary Ryan McCarthy notified the Senate Armed Services Committee that Moses' nomination for brigadier general has been withdrawn, The New York Times first reported. Staff Sgt. Bryan C. Black, Staff Sgt. Dustin Wright, Sgt. La David T. Johnson and Sgt. 1st Class Jeremiah W. Johnson died in the ambush. The firefight was the subject of a lengthy military investigation, which found that the small unit was ill-equipped when it came under the surprise attack from a much larger force of Islamic militants. Until now, Moses is the only person in the Special Operations chain of command involved in the ambush that went unpunished. Moses was nominated earlier this year to become a one-star general, but in March his name was temporarily removed at the request of some lawmakers, The Times reported. That removal became permanent following the Army's action May 29, the newspaper reported.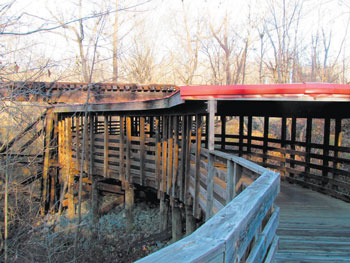 Cape Fear River trail expansion

Work is underway on the lower portion of Fayetteville's Cape Fear River Trail. The construction project is scheduled to take a year. Barricades will be placed near mile marker five. People will not be able to access the barricaded area because construction crews need access to the site. The project will take the trail beneath a railroad bridge and will connect existing sections of the trail. When it's completed, pedestrians and bikers will be able to travel nearly
7 miles of path one way. The estimated cost of this project is $2.4 million in federal, state and local funds. The river trail is a 10-foot wide paved path for walkers and bicyclists. It winds through wooded areas with spectacular views of the river. In addition to wooden bridges, including one covered bridge, there is over 1,000 feet of boardwalk through the marsh and wetlands. Interpretive signs explain the wildlife and plant life. There are more than 700 species of plants and trees, and 150 species of birds.
New school board member

The Cumberland County Board of Education has selected Deanna Jones as the new District 2 member. The board voted unanimously during a special virtual meeting to fill the vacancy left by Porcha McMillan who died earlier this year.

"We congratulate Ms. Jones for becoming the newest member of this board," said Chairwoman Alicia Chisolm. Jones is a U.S. Army veteran who retired after 27 years of service. She currently serves as president of the Cumberland County District PTA and vice president of the Seventy-First High School PTA.

"I am deeply honored to be chosen to fill the District 2 seat on the school board, and I look forward to working alongside my fellow school board members," said Jones. "My number one goal is to strive to make sure all children in Cumberland County have equal educational opportunities."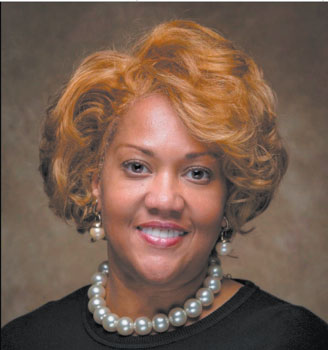 Dr. DeSandra Washington of FTCC named a William C. Friday Fellow

Dr. DeSandra Washington, associate vice president for academic support in the Academic and Student Services Division at Fayetteville Technical Community College, has been selected for the 2020-2022 class of the William C. Friday Fellowship for Human Relations.

The William C. Friday Fellowship is a competitive statewide program of intensive leadership training that seeks to transform communities by improving human relations. Fewer than 30 people from across North Carolina are named to each two-year class.

Washington has been with FTCC since 1998. A native of Fayetteville and a graduate of E.E. Smith High School, she holds a master's degree from N.C. Central University and a doctorate in educational leadership from Fayetteville State University.

For more information about the Friday Fellowship program, visit fridayfellowship.org.
Picture five: Deanna Jones
Picture six: Dr. DeSandra Washington