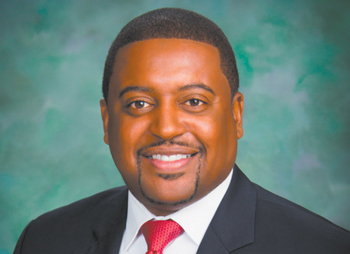 There are a variety of ways that police officers sometimes engage in misconduct. One way is using excessive force when interacting with the public. Whether or not force used by the police is "excessive" depends on the facts of each case. For example, if a suspect resists arrest and threatens the life of an officer that officer may be justified in using force. Sacrifices that law enforcement officers make are often overlooked and underappreciated. Police brutality should not exist, but it does because a small minority of officers abuse their privileges. In North Carolina and 22 other states, and the District of Columbia, a cop's disciplinary history is mostly unavailable to the public. Disciplinary records are confidential under North Carolina law.
Fayetteville Mayor Mitch Colvin said it's time for reform. "The people are demanding real change," he said. "There are a number of statutory protections, which must be changed in order for the citizens to have true oversight."
A police officer's fundamental mission is to promote public safety. Sometimes officers must go "hands-on" while conducting searches or making arrests. Except in cases involving serious violent crimes, maybe officers need to go hands-off. "I believe in order for true reform to occur, we have to look at the entire system," the mayor told
Up & Coming Weekly.
Fort Bragg may indeed change its name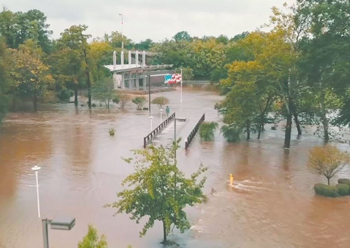 A West Coast city is considering changing its name in the wake of calls to remove Confederate monuments and statues across the United States, according to a post on the city's Facebook page. Officials are responding to requests that the town of Fort Bragg, California, change its name to avoid connotations associated with Confederate Army general Braxton Bragg. Mayor Will Lee said City Council will discuss whether to place the question of changing the name on the ballot in November for residents to decide. Calls to rename the town came after George Floyd's death at the hands of Minneapolis, Minnesota, police. The protests that have followed Floyd's death have spurred efforts to question statues, monuments or historical sites and names that have links to racial injustice. Fort Bragg is a coastal city along California's Shoreline Highway in Mendocino County. The community was founded before the American Civil War as a military garrison nearly a century before the Army established Camp Bragg, North Carolina, as a training garrison.
Hurricane season is upon us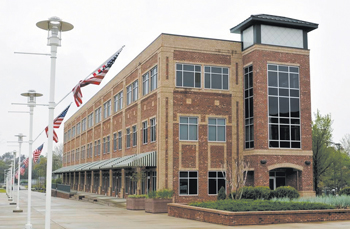 With the onset of hurricane season, we are reminded of the local impact of Hurricanes Matthew in 2016 and Florence in 2018. Being prepared can help families stay safe and avoid or reduce damage in the event of severe weather. Fayetteville's Public Works Commission is ready to implement aggressive emergency plans when faced with a hurricane or other disaster. "Crews are always prepared to swing into action, just as soon as it's safe, and work around the clock to restore your service," a spokesman said.
Citizen preparation recommendations include having an emergency plan, having a disaster supply kit on hand and designating a friend or family member outside the area as a contact person in the event your family gets separated in an emergency. If the power goes out, many services like ATMs may be down, so have an adequate amount of cash on hand. Always have a battery-operated radio, flashlight and batteries on hand. A car battery can be a backup charger for cellphones. Be sure to have a minimum of 1 gallon of water per person per day for three days. PWC's Storm Central at www.faypwc.com has resources and information available.
Chamber of Commerce offices moving
The Greater Fayetteville Chamber is moving its offices to Festival Park Plaza. The Chamber is moving this month to a new suite of offices on Ray Avenue, according to a news release from Chamber President and CEO Christine Michaels. The change will be effective June 30. The building the Chamber has occupied for the past five years on Maxwell Street down town, is for sale.
"The Chamber's new location enables us to be more efficient with our space requirements under the social-distancing restrictions in place," Michaels said. Chamber services and programs will operate as normally as possible through the move. Virtual programs will remain in place until in-person meetings are deemed safe, according to the release. The Chamber has been providing virtual committee meetings, virtual networking and "Back in Business" kits for businesses reopening since the COVID-19 pandemic struck.
FAST now has small minivans in use
The Fayetteville Area System of Transit is operating three new minivans, which it says will better serve paratransit service customers. The minivans are equipped with wheelchair ramps, two-way radios and mobile tablets with GPS. The FASTTRAC minivans can go where bigger vans cannot and improve access in parking lots and neighborhoods for customers who are going to medical facilities and stores. In May of this year, FASTTRAC services averaged about 760 trips per week, compared to 1,500 trips per week in May 2019, because of the COVID-19 pandemic. FAST patrons interested in paratransit services must meet criteria defined by the Americans with Disabilities Act. To apply or make a reservation, call 910-433-1232. The minivans are dispatched based on current schedules and availability. All FASTTRAC services and FAST bus rides are free during the pandemic.
FCEDC Welcomes Director of Public Relations
The Fayetteville Cumberland Economic Development Corporation has appointed Cheyenne Padgett as Director of Public Relations. With more than five years of experience in the communications industry, Padgett has worked extensively in the real estate, hospitality and lifestyle sectors. In her most recent role as senior account executive at QUINN, a Miami-based public relations firm, Padgett worked with clients including Lionheart Capital, JMH Development, Aloft Miami Aventura, Zuma Miami and Amrit Ocean Resort and Residences. Following the completion of her bachelor's degree in public relations from Hofstra University, Padgett garnered extensive experience as a media specialist in both New York and Miami, before moving to Fayetteville in Spring 2020.
"As a newcomer to Cumberland County, I look forward to being an instrumental part of a team that continues to build prosperity in the region," said Cheyenne Padgett. "Having lived in rural, suburban and urban cities across the U.S., I can attest that Fayetteville provides the best of both worlds and I am happy to call this city my new home."
ABOUT FCEDC: The Fayetteville Cumberland County Economic Development Corporation (FCEDC) is a public-private partnership dedicated to facilitating business projects, increasing employment, supporting existing industry, and preparing sites for expedited development in Fayetteville and Cumberland County, NC. Visit
www.fayedc.com
to learn more.