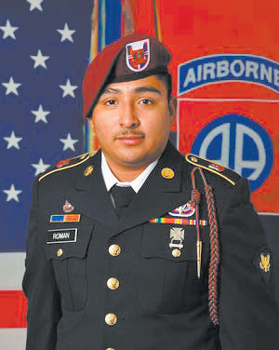 Fort Bragg paratrooper Spc. Enrique Roman-Martinez, 21, disappeared May 22 while camping with friends at Cape Lookout National Seashore along the North Carolina Coast. His friends reported him missing the next day. During Memorial Day weekend, a body washed ashore on Shackleford Banks Island. An investigation revealed it was the remains of Roman-Martinez.

"I've personally spoken with his family to assure them that we will not stop in our pursuit to bring those responsible to justice, said Maj. Gen. Christopher Donahue, 82nd Airborne Division commanding officer. "We are doing everything we can to support his family and find justice for Enrique."

The U.S. Army Criminal Investigation Division is probing the soldier's death as a homicide and is offering a $25,000 reward to individuals with information leading to the arrest and conviction of those responsible. Roman-Martinez, of Chino, California, was a human resource specialist in the 82nd Airborne Division's Headquarters Company, 37th Brigade Engineer Battalion, 2nd Brigade Combat Team.
Pictured: Spc. Enrique Roman-Martinez