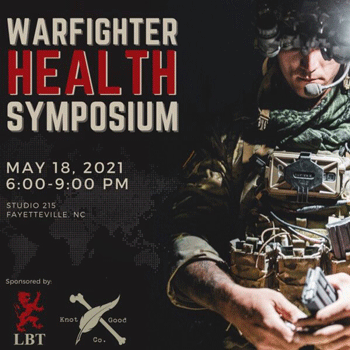 The Task Force Dagger Special Operations Foundations and the Hunterseven Foundation are coming together to host the Warfighter Health Symposium on May 18. The interactive event is designed to educate service members and veterans on the importance of understanding military exposures as they relate to wellness.
The educational discussion is free, however, those wanting to attend should register ahead of time as there are only 200 spots available.
The information presented in this symposium includes military situational awareness, understanding your operational environment, top toxic exposures, and health concerns in military veterans. As well as published academic research conducted by the HunterSeven medical team, other topics presented include identifying gaps in healthcare provider knowledge as it relates to veteran health care, preventative measures, and being proactive in your healthcare while in and out of service.
This event is for ages 18 and up. The content presented in this symposium is for those who are active military, veterans, their families, medical providers and congressional legislators. There will be Q & A time, a networking session and food and drinks available.
There will be a variety of presenters including Army Master Sgt. Geoff Dardia, a Green Beret; former Army Sgt. Chelsey Poisson, a registered nurse; June Heston, wife of Brigadier General Michael Heston; and video testimonies of veterans dealing with health issues. A video from North Carolina Senator Thom Tillis will also be shown during the event.
The Warfighter Health Symposium will take place from 6-9 p.m. on May 18 at Studio 15 located at 215 Williams St. in Fayetteville. For more information and to register for the event visit the website https://bit.ly/WarfighterHealthNC.