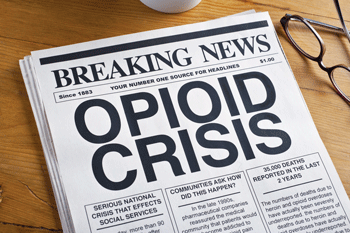 The Cumberland County Department of Public Health began distributing naloxone Aug. 10 after receiving funding approval from the County Commissioners and Alliance Health. Naloxone, commonly known as NARCAN, is a lifesaving medication that is used to reverse an opioid overdose. It works by blocking the effects of the opioids in the person's system, reversing the overdose. Naloxone can be given nasally or injected into the muscle.
The distribution of naloxone is to benefit those who are at risk of a potential opioid overdose. Individuals can pick up a kit if they have friends, family or a loved one who are at risk of an opioid overdose or for people who want to help if they see someone having an opioid overdose. Everyone qualifies to pick up naloxone from the Health Department.
Naloxone kits are available at the CCDPH Pharmacy located on the first floor at 1235 Ramsey St., Fayetteville and will be available at no charge while supplies last. Pharmacy hours are Monday –Thursday 8:30 a.m. – 4:30 p.m. and Friday 8:30 a.m. – noon. The pharmacy is closed for lunch from 12-1 p.m.
For more information if you or someone you know is struggling with opioid addiction, please seek help by visiting allianceforaction.org or calling Alliance Health at 800-510-9132.