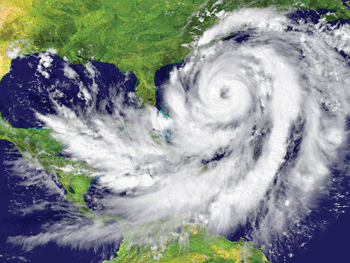 Hurricanes are dangerous and can cause major inland damage because of high wind, heavy rain, flooding and tornadoes. A tornado is a violently rotating column of air extending from the base of a thunderstorm down to the ground.
Tornadoes can occur at any time of day or night and at any time of the year. They are most common in the southeastern states and the central plains. In recent history the month of September has been the most active period for Atlantic storms. Hurricanes Matthew and Florence impacted the greater Fayetteville area causing severe flood damage.
Households should have emergency plans and provisions in the event of lengthy power outages. Cell phones should be kept charged, and when you know a hurricane is in the forecast purchase backup charging devices to power electronics.
Plan, prepare and be ready for emergencies with The Public Works Commission's 2021 Storm Preparation Guide. Request a copy of the guide at PWC's website www.faypwc.com. Copies of the Guides are also available at Up & Coming Weekly stands in Fayetteville and Cumberland County.