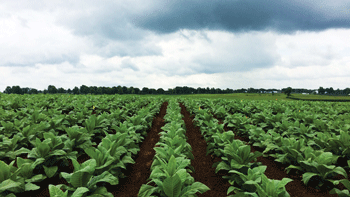 Cumberland County's Tobacco Research Referendum will be held at the County Cooperative Extension Office Nov. 18 from 8 a.m. to 5 p.m.
The office is located at the Charlie Rose Agri-Expo Center on E. Mountain Drive.
The referendum is being held so tobacco farmers can decide if they wish to continue a self-assessment program of 10 cents per hundred pounds of flue-cured and burley tobacco produced in North Carolina.
A two-thirds favorable vote by growers will mean they are willing to continue supporting tobacco research and education.

The law requires updated referenda every six years. Extension professionals in all 100 counties and the Eastern Band of Cherokee provide educational programs specializing in agriculture, youth, health, and the environment, according to Lisa Childers, Cumberland County Extension Director.
For more information on the referendum, please call 910-321-6880.