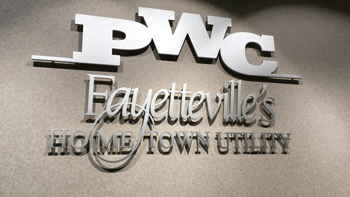 The Fayetteville Public Works Commission has issued $94.79 million of revenue bonds at an interest rate of 2.278%, the lowest public rate ever achieved by PWC. Citigroup Global Markets Inc. bought the bond series. PWC issued the bonds to fund improvements to its electricity, water and wastewater utilities, including $22 million to retrofit utilities in the City of Fayetteville's Phase V annexation area.
"The low cost of borrowing helps PWC maintain highly-reliable utility services and demonstrates the strength of Fayetteville's utility system," said PWC General Manager, Elaina Ball.
Fitch Ratings has assigned and affirmed an "AA" rating to bonds issued by Fayetteville's Public Works Commission.
The rating reflects PWC's very strong financial performance characterized by very low leverage, strong operating cash flow and healthy liquidity, Fitch Ratings said.