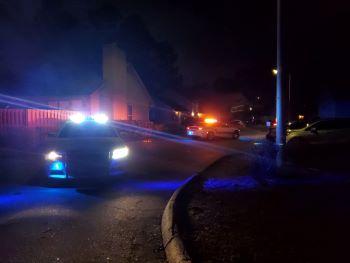 One man is dead and another is in the hospital with life-threatening injuries following a shooting in the Douglas Byrd neighborhood.
On Thursday, Feb. 24, officers with the Fayetteville Police Department responded to a reported shooting along the 4600 block of Fen Court around 6:17 p.m.
Officers and medical personnel arrived on the scene and located two men who had been shot. Both were transported to a local hospital with life-threatening injuries where one of them later passed away.
The circumstances surrounding the shooting are under investigation by the Fayetteville Police Department's Homicide Unit.
Anyone with information regarding this investigation is asked to contact Detective M. Waters (910) 635-4978 or Crimestoppers at (910) 483-TIPS (8477). Crimestoppers information can also be submitted electronically, by visiting http://fay-nccrimestoppers.org