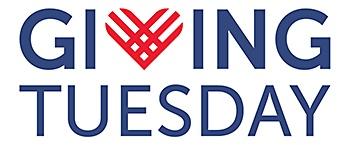 What motivates you to give to charity? There are many reasons to donate, including religious or altruistic reasons. According to the Network for Good, studies have shown that the reasons donors give can vary based on age.
Young donors give because they want to belong and join their friends in supporting causes that create change. Other donors give to pay it forward, repay generosity shown to them, or because they enjoy the act of giving. Some donors give to support and attend special events.
When I was in grade school, I do not remember participating in school or community fundraisers. When my children were in school, there were constant fundraisers starting in preschool. Their generation grew up raising money for charitable causes for their school, church, scouts, and local nonprofit organizations. We sold more cookies and popcorn than you can imagine. Fundraising became part of their DNA. My husband and I tried to set a good example by teaching our children to give generously of their time, talent and treasure.
According to Giving USA, total U.S. charitable giving reached $484.85 billion in 2021, which was a 4% increase over 2020. Giving by individuals represents 70% of total giving.
GivingTuesday is a worldwide celebration of generosity. GivingTuesday is always the Tuesday after Thanksgiving which will be Nov. 29 this year. GivingTuesday was created in 2012 as a simple idea: a day that encourages people to do good. Since then, it has grown into a year-round global movement that inspires hundreds of millions of people to give, collaborate, and celebrate generosity.
There are ten ways you can support GivingTuesday and make a difference in the world:
1. Consider donating to the charity of your choice whose mission is important to you. Make this donation a convenient monthly recurring gift that provides continued support.
2. Donate to a charity in the names of your loved ones in lieu of exchanging gifts. Your family and friends will be touched by the gesture. Who needs more stuff anyway?
3. Pay it forward by starting a scholarship, book fund, or emergency assistance fund at a local college.
4. Discuss with your financial or tax professional other ways to give including donating property, stock, or other securities. Consider leaving a bequest to a charity in your estate plans.
5. Donors age 70 ½ or over can donate up to $100,000 of their required minimum distribution from an IRA tax free.
6. Donate annually to your alma mater. Alumni support is vitally important to colleges.
7. Ask your employer if they match charitable contributions to maximize your gift.
8. Donate food and personal care items to a food pantry.
9. Provide a loving home to an animal from the local animal shelter.
10. Offer your time and talent to a local nonprofit.
Every act of generosity counts, and we all have something to contribute. What will you contribute on GivingTuesday to celebrate generosity and inspire others?
Editor's note: Sandy Ammons is the Executive Director of FTCC Foundation and can be reached at ammonss@faytechcc.edu or 910.678.8441.