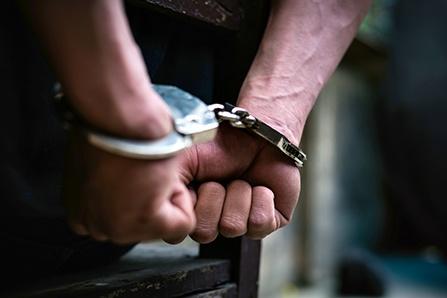 A Fayetteville man has been charged in connection with the robbery that a Cumberland County sheriff's deputy was investigating when he was struck by a vehicle and killed, according to a Sheriff's Office news release.
Antonio Craig Bradley, 39, was arrested Sunday, Dec. 18 in the robbery at the Circle K convenience store at 2990 Gillespie St., the news release said.
Deputy Oscar Bolanos-Anavisca and other deputies were investigating the robbery just before 3 a.m. Friday when he was struck by a vehicle and died of his injuries. Deputies were trying to arrest Bradley when he ran from them. He was taken into custody after a short foot chase, the news release said.
Investigators said Nicholas Terlizzi, 24, of Linden, was drunk and was driving the vehicle that struck Bolanos-Anavisca. Terlizzi was charged with death by motor vehicle; hit and run; driving while impaired; reckless driving to endanger; driving while license revoked; no liability insurance; revoked tag; driving a motor vehicle with no registration; and failing to stop for a steady red light, according to the North Carolina Highway Patrol.
Bradley was charged with breaking and entering; larceny after breaking and entering; and possession of stolen goods in a Nov. 17 theft at the Circle K store, the news release said. He was charged with resisting arrest after fleeing from deputies last Friday.
Bradley was held at the Cumberland County Detention Center on a $52,500 secured bond, the news release said.
The Hope Mills Police Department assisted in his arrest, the Sheriff's Office said.