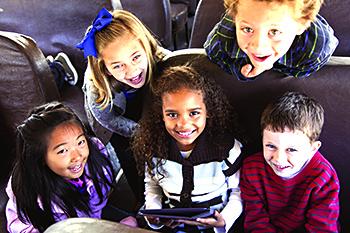 Cumberland County Schools' Student Services department was recently awarded just over $5 million through the Mental Health Service Professional Demonstration Grant Program.
The district applied for the grant in collaboration with RTI International. The award is administered through the U.S. Department of Education's Office of Safe and Supportive Schools. This year's competition was highly competitive; more than 185 applications were received, and only 67 proposals were awarded.
This grant will allow CCS to implement the Alliance for Leading and Learning (ALL) Program. The funding will be used to partner with Fayetteville State University and the University of North Carolina at Pembroke to create a diverse pipeline of highly qualified school-based mental health professionals, meeting the needs of approximately 50,000 CCS students in pre-kindergarten through grade 12.
"We are excited about receiving this grant and providing additional resources to meet the needs of the whole child," said Dr. Natasha Scott, the district's executive director of Student Services.
"Through a robust collaboration with higher education partners, we look forward to increasing the number of school-based health professionals in the district, which will ultimately help our students thrive in the classroom and in life."
The program will allow graduate students from FSU's and UNCP's master's programs in social work and students from UNCP's master's program in school counseling to provide mental health care while earning important experience and credit hours in a supervised environment.
Additionally, this program will focus on recruiting individuals from diverse backgrounds. The ALL Program will promote inclusive practices by developing the knowledge, skills and dispositions of school-based mental health professionals to use practices that encourage inclusivity and remove unconscious bias.
This will ensure that all CCS students receive the support they need, echoing CCS' goal of providing a safe, positive and rigorous learning environment that prepares lifelong learners to reach their maximum potential.
For more information on Cumberland County Schools visit www.ccs.k12.nc.us/.