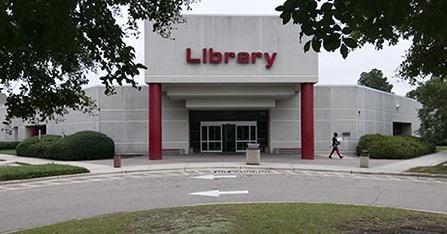 Branches of the Cumberland County Public Library will be closed on select Wednesdays in March and April for one-day staff training, according to a news release.
Library users will still be able to access materials online, renew book checkouts and drop off returned books.
The dates and locations of staff training closings are:
March 8: Cliffdale Regional Library, 6882 Cliffdale Road, and West Regional Library, 7469 Century Circle.
March 15: Headquarters Library, 300 Maiden Lane.
March 22: North Regional Library, 855 McArthur Road, and Bordeaux Branch, 3711 Village Drive.
March 29: East Regional Library, 4809 Clinton Road, and Hope Mills Branch, 3411 Golfview Road, Hope Mills.
April 12: Spring Lake Branch, 101 Laketree Blvd., Spring Lake.
All other locations will remain open. Book drops at closed locations will be available for return of library materials, the release said.
For more information call 910-483-7727 or visit www.cumberlandcountync.gov/library.