The Dogwood Festival: Fayetteville's

Best Kept Secret
The Dogwood Festival is Fayetteville's best kept secret, But it shouldn't be. Congratulations are in order to Carrie King and the Dogwood Festival Committee under the direction of 2014 Chairman Brian Moore, who pulled off another successful event on a beautiful and near perfect weekend.
Tens of thousands of residents and visitors came to Fayetteville and enjoyed the entertainment and festive sights and sounds of Spring in Cumberland County. As good as it is, this award-winning event still has much untapped potential and King and her committee should not stop seeking par excellence.
One area of improvement that they should cultivate next year is marketing, branding and community awareness. We have an award-winning festival, so why not flaunt it? Especially, within the confines of our own county. The Dogwood Festival should lobby the city to allow city and countywide installation of banners, signs and flags promoting and celebrating the event. Honestly, this is no time for us to be shy. Besides, with everyone quick to point out Fayetteville's flaws, crime statistics and social blemishes, we should take every opportunity to positively market and promote the Fayetteville community, its residents and quality of life.
The entertainment this year was again excellent and activities for the young and old abundant. My personal favorites were:
The 2014 Miss Fayetteville Dogwood Festival, where local youth compete to represent our
community throughout the state and region.
The Hogs & Rags Motorcycle Rally. Now in its ninth year, Fayetteville's Mayor Nat Robertson, and his wife Kim, led 325 vehicles in this year's 225 mile rally that raised more than $15,000 for local community charities. It is the most fun a person can have on two wheels.
Last, and certainly not least, the near perfect finale to a wonderful Dogwood Festival weekend was The Festival of Keyboards presented by the Snyder Memorial Baptist Church Concert Series. This free concert showcased some of the most remarkable local talent as eight pianists under the direction of Snyder Music Academy director, Joy Cogswell, performed flawless arrangements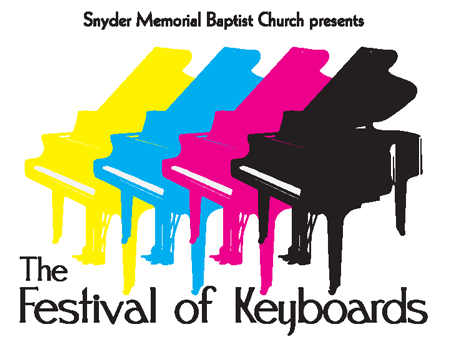 featuring spiritual, patriotic and ragtime numbers. The visual of four grand pianos played in unison added to the experience. The Keyboard Festival played to a full house of diverse and grateful residents. Grateful for the Dogwood Festival, grateful for our local leadership and grateful for our community. Does it get any better than this? It can, and it should.
In the meantime, let's bang the drums loudly, promoting the positive aspects about our hometown. Thank you for reading Up & Coming Weekly.