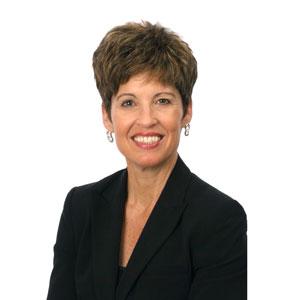 Business owners and community leaders are in for a treat on April 15. Express Employment, Up & Coming Weekly and the Fayetteville Regional Chamber have an entire day of useful and engaging leadership development planned.
It may be tempting to claim that your calendar is already packed, but take a peek at the day's agenda first. The event includes celebrity speakers as well as a keynote luncheon and workshops by motivational speaker and owner of Firestar Speaking Denise Ryan.
"Leadership to me is the foundation of everything. Companies call me and say 'Come boost morale,'" said Ryan. "I can come get people fired up, but if you want a long-term impact, we have to talk to the leaders. I tell leaders they get the followers they deserve. They don't always like that but it is true and there are ways to influence that."
The day starts at 8:30 a.m. with a welcome and the 2015 Refresh Leadership Live Simulcast sponsored by Express Employment. The speakers include Daymond John, CEO of FUBU and Shark Branding, and co-star of ABC's Shark Tank, who will talk about Goal Setting: The Secret of Successful Leaders. Dan Aykroyd, actor, comedian, screenwriter, musician, businessman and 'Ghostbuster,' will address leadership through his humor-filled speech, "The Funny Thing About Leadership." Liz Murray, motivational speaker and bestselling author, will talk about her journey from Homeless to Harvard. The theme this year is how to lead your business, inspire your team and live an influential life. The simulcast is free, although registration is required.
The Small Business Expo is open throughout the day for attendees to visit during breaks.
"The shop local expo lets local businesses showcase their products and services and reinforces that shopping local is good for the community," said Up & Coming Weekly Publisher Bill Bowman.
The keynote luncheon featuring Ryan starts at 1 p.m. and is $35 for chamber members to attend and $45 for non chamber members. If Ryan's enthusiasm about the event is any indicator of the content, it will be well worth the money.
With an eye on future trends, Ryan sees opportunities for businesses that are prepared, and potentially hard times for those that are not.
"The Boomers are about to retire and most organizations are not developing the people who will take their place," said Ryan. "We need to look at some ways businesses can develop people and get them the leadership skills they need."
Building on the simulcast and the notion that there is more than one way to lead an organization, Ryan will offer insights into finding leadership opportunities in the workplace and in the community.
"So many times leaders are overwhelmed thinking about the day-to-day issues of keeping their organization functioning that it doesn't occur to them to reach out and develop the next generation," said Ryan. "In the workshop we can go deeper into that topic. There are three challenges that we will address; I am ready to give ideas for all of them. I am big on actionable content."
The business portion of the day concludes at 5:15 p.m. and is followed by a free Business After Hours event that is perfect for networking, processing the day's events and unwinding.
The event takes place at the Holiday Inn on Cedar Creek Road. For more information, or to register for the event, visit http://business.faybiz.com/events/details/2015-refresh-leadership-live-keynote-luncheon-with-denise-ryan-5551.