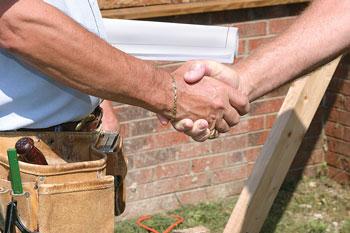 So, it's been a while since I've been to school. It's a good thing I'm a quick learner. On Thursday, Sept.14, I participated in my first class of the Hope Mills Citizens Academy. I must admit, I was a little nervous. And rightly so, considering I was beginning a week late. However, Deborah Holland, the town clerk, welcomed me with a warm greeting.
After grabbing my tasty lasagna from Zorba's (oh yeah, the class was catered), I sat down between a senior from one of the local high schools and a young veteran. I noticed the variety in age and background of the participants, and I realized that everyone could learn from these sessions.
Chancer F. McLaughlin took the first hour to teach us about his many duties as the development and planning administrator for the Town of Hope Mills. We learned about zoning, variances, the importance of community engagement and many other planning details that help the town grow while maintaining order amongst its residents and new businesses.
The best part was a mock hearing based on rezoning land from residential to commercial. Some of us were the developers. Some were chosen to be opposed while others were assigned to be supportive of the rezoning effort. Some of us were the commissioners. And of course, we had a mayor.
What intrigued me were the many different viewpoints on both sides. It was interactive, and I have a deeper appreciation for the roles of the commissioners. They literally must make decisions that can forever alter the history of this community.
McLaughlin was quite thorough and helped everyone understand what goes on behind the scenes at Community Development. So, the next time you ride down a street in Hope Mills and you see a house being built or a new business that will be coming, remember and appreciate that it took a detailed process for that resident or that business owner/developer to get permission to build in Hope Mills.
For the last hour, the class learned about what it takes to be an inspector for the Town of Hope Mills. Ray Reeves (chief building inspector), Kenny Tatum (building inspector), Clara Hines (permitting specialist) and Emily Weidner (code enforcement officer) each explained the importance of their jobs. They are each trained and licensed to inspect the homes and buildings in which we live and work, give permits for building extensions or even for serving alcohol and enforce the laws and ordinances governed by the town of Hope Mills. Each building is inspected for mechanical soundness, electric, plumbing and of course, building safety issues to make sure it is within the guidelines set forth by the government. Without the town's inspectors, buildings could fall on us, easily catch on fire or flood.
You want to have a pool in your yard or build a deck? Make sure you call the Hope Mills Inspection Department. Emily Weidner is the only code enforcement officer in Hope Mills. Her job is to make sure buildings and yards are safe and not cluttered. Part of her job is to condemn buildings if she finds them inhabitable. However, she does depend on local citizens to help report any areas that could use a once-over from her.
Inspectors Reeves (level 3) and Tatum (level 2) are constantly making sure homes and businesses, as well as new construction, are within guidelines. They believe in going by the book and will not give a permit if they deem the building not up to par. Please note, these permits are based on safety guidelines, not on aesthetics.
Hines knows what she is talking about when it comes to what is needed for a permit to be given. From installing pools to adding extensions on homes to changing plumbing or electrical wires, Hines is the one who oversees the permits. If you have doubts about a contractor, she will look up their credentials and let you know if the contractor is credible or even licensed.
Everyone from the inspections department emphasized safety. They do what they do to help keep the citizens of Hope Mills safe.
All-in-all, it was a great learning experience. I have a newfound perspective on the Town of Hope Mills and what it takes to operate this municipality. All speakers eagerly answered questions with detail.
Learn more about the inspections department at http://nc-hopemills.civicplus.com/176/ Inspections.