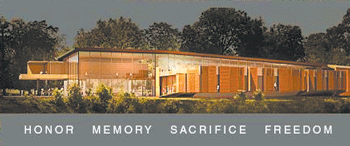 Editor's note: It's no secret that Fayetteville is divided when it comes to the North Carolina Civil War & Reconstruction History Center. Thank you to The Fayetteville Observer, specifically its executive editor, Matt LeClercq, and WIDU radio co-host Troy Williams, for allowing us to share this important community message and initiative with our Up & Coming Weekly readers. This opinion piece by Williams originally ran in The Fayetteville Observer May 25, 2019.
One of the storylines circulating since recent discussions about the N.C. Civil War & Reconstruction History Center is that some African-American leaders, including Fayetteville Mayor Mitch Colvin, are worried that the proposed project will attract racists.
Before we dive into it, here is an actual quote, courtesy of WUNC Radio. "There are a lot of people I've spoken with in the community that are concerned with the museum itself," Colvin said. "We're trying to bridge the divide here in Fayetteville, we don't want a Charlottesville, Virginia."
Colvin has taken some heat for his role in creating this controversy, and to be frank, he should accept full responsibility. After all, at one point he said he supported the project. Maybe I'm reading this entirely wrong, but to me, Colvin's original Facebook post's tone and context would suggest that he has changed his mind and is presently against this project. His first post said, "Family, Asheville state representative asking for $10 million for cybersecurity, Greensboro state representative asking for $7 million for mental health program, Fayetteville/Cumberland County state representative Szoka and Lucas — $46 million for Civil War History Center. Priorities? Tell your state representatives we deserve more than this."
What did he mean by family? To whom was he referring? Shortly after his post, I asked him if he still supported the project. He said he wasn't necessarily against it, whatever that means. One of his sycophants, a former City Council member, posted in social media referring to the mayor and the project that, "He is not with it." I sent him a screenshot of the post. He said the post did not represent his views, nor did the former council member speak on his behalf. I suggested he counter the comments publicly with a more exact position of his views, and he has thus far resisted doing this.
Other members of his inner circle have openly and repeatedly called the History Center a Confederate museum. By his own admission, he says a lot of people are concerned with the museum. That's understandable, especially when fear mongering is involved. In the first place, it's not going to be a museum; it's a proposed history center, a digitally interactive center on top of that. Of course, there's going to be opposition to this project if citizens believe it's a memorial to the Confederacy, that's a no-brainer.
WUNC Radio also interviewed Fayetteville NAACP President Jimmy Buxton, who said, "If we have a bunch of rallies here with the sheets and the Confederate flag, that's going to divide the city. That's going to divide the state.
"Even if those who are in charge of this say it's not, this is what racists are thinking — a Civil War museum. When they get here they may be fooled, but they're coming anyway because they feel like what they've been worshipping all their lives is going to be in this museum," Buxton concluded.
Two of our high-profile, African- American leaders are playing a pivotal role in shaping a negative perception of a significant state project poised to benefit our community. The operative word is leadership. However, some might believe, including me, that what's happening is more akin to misleading than leading.
Our neighbors in Richmond, Virginia, have a similar museum situation. But their approach is in sharp contrast to our own. Richmond has a rich Confederate history. Lest we forget, Richmond was the capital of the Confederacy. In 2016, Richmond elected its youngest mayor, 35-year-old African-American Levar Stoney. Stoney succeeded Dwight Jones, another African-American who was preceded by Doug Wilder, the first black to serve as a governor since Reconstruction.
About six years ago, Richmond took some bold steps with the creation of the New American Civil War Museum, which they merged with the Museum of the Confederacy with the intent to tell a whole story in hopes of dispelling the myths and misconceptions that linger into the 21st century. Christy Coleman, an African-American female, is the museum's chief executive.
The only way to deal with racism is with courage, which the leaders in Richmond decided to do. Have they been overwhelmed with racist protesters? The short answer is no, and they are a lot closer to Charlottesville than we are. The difference is they are armed with visionary leadership, which has garnered the attention of The New York Times.
Fayetteville has a similar opportunity, and if our present leaders don't get (it), maybe it's time to elect new leaders. Homelessness, poverty and other social problems will always be a part of our big picture. But they should never become the reason we cease to strive for excellence in other community pursuits. It's not going to be easy. Frederick Douglas said it best, "If there is no struggle, there is no progress."
Troy Williams is a legal analyst and criminal defense investigator. He is a WIDU radio co-host on Thursdays from 11 a.m. to noon. He can be reached at talk2troywilliams@ yahoo.com.