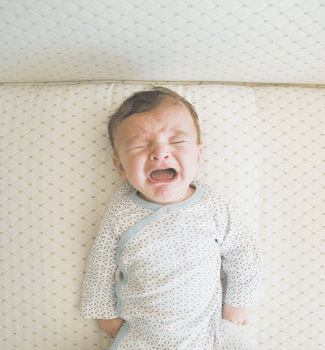 Virtually everyone I know of all political stripes has lost sleep over the 2020 elections. Several have resorted to anti-anxiety medication. Not only may we not know who our next president will be for days, perhaps weeks, even months, North Carolina has important races up and down the ticket.
Here are some issues I am worrying about since politics are off the table for the moment.
As a mother of three, my heart literally breaks for the 545 children and their parents who were forcibly separated by United States border control agents beginning more than 3 years ago. If you or I had done this, it would be called kidnapping and we would likely have been charged with that crime. Because the United States government did it, however, no one has been charged and "we the people" are now foster parents for children, some of them pre-schoolers, who should be with their own families.
The Trump administration has been forced, kicking and screaming, by various courts to release information about these children, who eventually numbered about 5500. Most of them were reunited with family or remain in the United States with legal caretakers. The 545 remaining are in a legal limbo that may never be resolved. Radio public service announcements are airing in Mexico and throughout Central America to locate their parents, but the cold hard reality is that some of these children will never be reunited with their families. Some are too young to remember their parents. Some might never have known their
own names.
And this happened in the United States of America. We essentially kidnapped other peoples' children and now must figure out how to raise them. No amount of money can ever atone for this. Our national shame before the rest of the world is profound, or certainly should be.
Chances are good that you know, possibly love, someone who has, had, or died from opioid addition. As a widespread condition, opioid addition is relatively new, becoming a national problem over the last three decades for many reasons, primarily widespread marketing of these drugs. Nearly half a million have died and suffering continues. Among the culprits is Purdue Pharma, which aggressively marketed its OxyContin and downplayed its highly addictive qualities.
Purdue has settled with the U.S. Justice Department for roughly $8.3 billion, some of which is to go to cities, states, tribes and individuals to address the crisis. Purdue has also filed for bankruptcy, meaning that the actual dollars for damages will be far less. Other litigation continues as do possible criminal charges against Purdue and the Sackler family, which controls the company, and other Big Pharma operations.
As with the separated children, no amount of money can atone for the suffering of those addicted to legally prescribed opioids and the people who love them.
Now, on to a "happy" worry. Americans are proving once again that what we name our children is often a fashion choice. The five top girl names in the North Carolina last year were very feminine, mostly ending in "a"—Ava, Olivia, Emma, Amelia and Charlotte. There is no overlap with those of 50 years ago—Lisa, Angela, Kimberly, Tammy and Melissa. Last year brought us lots of Liams, Noahs, Williams, James and Elijahs but fewer Michaels, Davids and Roberts. Only James and William, 4th in 1969, seems to endure in popularity, numbers 1 and 4 in 2020.
In case you want sneak previews of what names are coming our way, know this. For boys, Maverick is more popular than Adam nationwide, and there are more girls named Brooklyn these days than Anna. Quickly rising names are Kairo for boys and Dior for girls.
There are limits to parental creativity, particularly in New Zealand for some reason. Courts there have nixed "Talula Does the Hula from Hawaii," "anal," "Stallion," "Sex Fruit," "Rogue," "Fish and Chips," "Queen Victoria," and "Keenan Got Lucy," among others.
Parents who stick with oldies but goldies from the naming department apparently have fewer worries.
Pictured: For those who have lost sleep over the 2020 elections, don't expect a short reprieve between election day and inauguration day — there is still plenty to worry about.