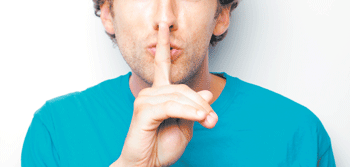 The reality is that big tech has now jumped right into the arena of the war on censorship. After last week's rally in D.C., Facebook cut user's live feeds. Later, Twitter and Facebook deleted President Trump's account and many others.
Let's be honest: for years, Google, YouTube, Twitter and Facebook have all been picking and choosing what's seen and not seen on social media platforms. This summer, we watched day and night riots, cities burning, stores looted, police assaulted and thugs were indiscriminately beating the crap out of people. We watched uncensored social media accounts of these coordinated riots and attacks from all across the county.
I understand that these "big tech" companies have the right to do as they wish. I get it. But, now, it's their way or the highway. In a world of competition, a new company immerged called Parler. If you are not familiar with Parler, it has pitched itself as "Twitter without restrictions." Twitter and Facebook are both free apps, and the president nor anyone else owns them. In exchange for this free service, they use our information and our keystrokes then sell that data to other companies. So last week, the president jumped on Parler. But no-no, without warning, Google pulled Parler from the Google Play Store, and Apple's App Store followed suit. Amazon hosts Parler on their Amazon Web Services and has also threatened to pull Parler. If AWS pulls Parler, they will more than likely be finished. All of this under the pretense that Trump supporters used Parler to call for violence at the Capitol. Really?
I protest a lot, not in force and not at a demonstration. I quietly resist. I usually protest by not purchasing or using a company's products or services. If you have an Apple phone, Apple requires you to go through their App Store to load apps.
Google does the same. Amazon owns one of the most extensive web hosting services in the world. When we hear the word cloud, that is part of it. Your information and the company's platforms are stored on their servers.
Who made these "high-tech" companies responsible for national security? Isn't that law enforcement's job? If there were plots to overthrow the country beforehand, why didn't they report them to the FBI or Homeland Security? When these companies unilaterally or collectively decide to target private citizens, businesses and organizations, that is a conspiracy known as racketeering. Now is the time for Attorney Generals and the FBI to do their jobs and start opening and investigating some cases.
Why is this happening? Imagine, what if the 78 million people who voted for Donald Trump decided to close their Facebook account and move to Parler? Their revenue would drop, and their stock would nosedive. And, what if 78 million people decided to no longer use Amazon for their shopping and decide to go back to shopping at their local stores?
Although these actions are not state-run communist propaganda machines, the effects are the same. These high-tech companies are essentially suppressing American's freedom of speech and restricting our First Amendment rights.
Today, everything revolves around the internet. For years, we were told to stop killing trees, protect the environment and save the planet. This made it easy to move toward the internet and social media. Even if you are frustrated and fed up with all of this, we find ourselves with very few alternatives because we cannot disconnect. Almost everything in our daily lives is connected to the internet. Payroll is electronic with no option to pay in cash. We do taxes via the internet. Our televisions, watches and Amazon Alexas all are collecting data 24/7. Our modern vehicles track every place we go and continually sends out data with no option to turn off the transmitters.
Can we go back to old school dial-up telephones, manual typewriters and Post Office mail? Can we demand we get paid via a paper check or real cash? How about we quit debating about election fraud and decide to dump electronic voting machines and return to in-person voting on paper ballots. While we are at it, let's get back on the gold standard. Here, in less than 800 words, I laid out how we can fix some issues in America pretty quickly. By the way, does anyone know how to train carrier pigeons?