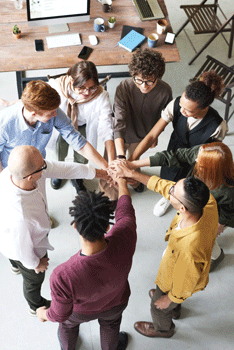 Elected officials and staff of Fayetteville and Cumberland County could learn a great deal about cooperation and teamwork from our present Cumberland County delegation. Congratulations are due to our Cumberland County Legislative Delegation Chairman, Rep. Billy Richardson, Sen. Kirk deViere, Sen. Ben Clark, Rep. John Szoka, Rep. Diane Wheatley, and Rep. Marvin Lucas for the passing of North Carolina's first budget since 2018. For months they worked together diligently for one primary purpose, to do the right things to better the quality of life for the residents of Cumberland County. Serving the citizens of Fayetteville and the other eight municipalities was, and should always be, the highest of all priorities. Today, we are fortunate to have dedicated local leadership representing us in Raleigh, and they have done just that. As a result, last week, Gov. Roy Cooper signed off on a state budget and infrastructure bill that has been long over overdue. Anytime you can bring home over $402 million to your community, one must give credit where credit is due. It was only through hard work, compromise and cooperation that they accomplished this. The projects and programs funded by the new budget will impact the Cumberland County community for decades. The teamwork demonstrated by our bipartisan leadership resulted in the passage of a budget that will significantly impact Carolinians from the mountains to the coast. It targets the state's infrastructure needs in health care, K-12 education, broadband water restoration, community colleges, universities, medical research and much more. The tax policy portion of the budget is pro-growth, lowering the personal income tax and lowering the corporate income tax rates.
In addition, military pensions for North Carolina Veterans will no longer be taxed thanks to Rep. John Szoka, the primary sponsor of HB 83 and signed on to by Rep. Diane Wheatley. According to Szoka, this will make North Carolina more attractive to military retirees from all over the country. Specifically, it will aid in attracting and retaining retirees here in Cumberland County. Another budget highlight and a huge win for our local community was the allocation of $59.6 million for the North Carolina Civil War & Reconstruction History Center. Another example of fantastic teamwork, cooperation and perseverance by project Chairman Mac Healy, Mary Lynn Bryan, and members of the Center's board of directors who pursued an endeavor that is good and beneficial for the entire community. This state-run venue will bring hundreds of thousands of visitors and guests and millions of dollars into our community annually. What's not to like about that?
This bipartisan leadership is the kind of leadership that needs to be replicated locally in Fayetteville and Cumberland County. We have an election coming up soon after the first of the year. We should be looking for and voting for candidates who want to cooperate to better the circumstances of the city and county citizens. We need honest and trustworthy leaders who understand the detriment that municipal and community silos have on the progress of a growing community. Sure, we are moving forward in our development but not at the pace we should be because the cooperation and teamwork amongst our city, county and influential community organizations are only evident in fruitless sound bites. We now have a herculean opportunity to negotiate the $402 million earmarked for Cumberland County into a formidable "can do" community. Our Raleigh delegation has set the near-perfect example of what is accomplishable through teamwork and cooperation. We must encourage and demand that our local city and county leaders do the same. We need action, not empty words. We need to keep those traits in mind when we vote for our future leaders.
Thank you for reading Up & Coming Weekly.