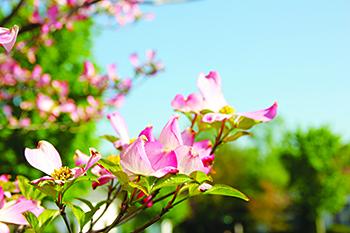 Spring has finally arrived here in the Sandhills, and the warmer weather is not the only reason to rejoice. For many, Easter Sunday was spent with family hunting for Easter eggs and celebrating Jesus defeating death and rising from the grave. I enjoyed sharing the story of Jesus' resurrection with my son, Lane, and "losing" in our Easter egg hunt.
Every Easter I spend time reflecting on the sacrifice Jesus made for our salvation and how, even out of despair, there is life. The same can be said for our nation. Even during this season, it is hard to ignore the challenges you and your family continue to face including inflation, sky-high energy prices, and attacks on the values we hold dear. However, House Republicans are working to solve these issues while delivering on our "Commitment to America."
House Republicans passed the bipartisan Lower Energy Costs Act, which will unleash American energy production, reverse President Joe Biden's anti-energy policies, and lower your costs. The United States is the largest oil producer in the world, yet gas prices in North Carolina spiked 20 cents last month. This pain at the pump must stop.
Additionally, House Republicans are working to protect children by recently passing the Parents Bill of Rights. As the father of an elementary aged child, I will not stop fighting for parents' rights to know what our children are being taught in school.
While it is important to deal with the obstacles we see, it's also a priority to prepare for challenges ahead. That's why I have spearheaded legislation like the Nancy Gardner Sewell Medicare Multi-Cancer Early Detection Screening Coverage Act to increase seniors' access to early cancer detection technology through Medicare.
Too many families are devastated by a cancer diagnosis every day in our region. By increasing access to world class technologies, we can detect cancers sooner and save lives.
Last month at FirstHealth Cancer Center in Pinehurst, I toured their state-of-the-art facility that is now accepting patients. I am working to make sure everyone has access to quality and affordable health care like we do at FirstHealth. I am also fighting for those who do not receive the proper care they deserve, such as Master Sergeant Richard Stayskal.
Rich Stayskal lives in Moore County. He served our country honorably and was wounded in combat. But while stationed back at Fort Bragg, a missed cancer diagnosis changed his life. In response, I helped change the law in 2020 so he and other military families could receive support when facing non-combat medical malpractice while on active-duty. However, over two years since the Rich Stayskal Medical Accountability Act was signed, Stayskal and hundreds of other heroes have had their claims delayed or denied.
That's why I called on the Department of Defense to fix this immediately or step aside. As Fort Bragg's Congressman, I will continue to speak out, not only for Rich and his family, but for every military family and veteran.
Master Sgt. Stayskal's example reminds us that unexpected challenges can appear for any of us at any moment. However, I am working on solutions to address as many obstacles as possible in Congress.
And especially at this time of year, I am reminded of God's grace and His many blessings. As Psalm 33 states, "We wait in hope for the Lord; He is our help and our shield. In Him our hearts rejoice, for we trust in His holy name."
I hope you are able to find comfort in your faith and remember that brighter days lie ahead. May God continue to bless you and our great nation.