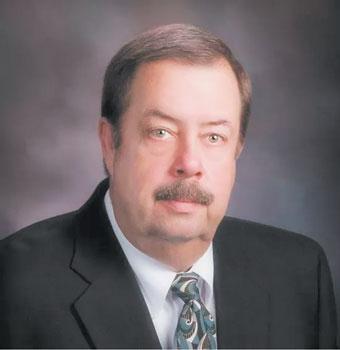 Charlie Baxley recently announced his intent to run for Cumberland County sheriff. Baxley is a 21- year veteran of the Fayetteville Police Department and a 15-year veteran of the Sheriff's Office.
The Republican ran for sheriff in 2014. He feels confident based on his strong performance in that election against 20-year incumbent Earl Butler.
"I predicted that Butler might break his promise to stay a full four-year term," Baxley reminded local voters. "I told folks he would probably make a political deal and parachute somebody else in, and that's pretty much the way it turned out."
Baxley has a clear vision of what he wants to do as sheriff.
"If you live out in the county somewhere and you report a burglary or assault, you're going to wait close to an hour before a deputy gets there – unless it's election season when they want your vote and hustle more. That's not right. If the sheriff has an organized patrol plan, a car should never be more than a few minutes away."
While organization is important to Baxley, so is follow-up.
"If you report a drug house down the street from you, or a drug gang tries to sell drugs to your child and you report it, you need to get a follow-up call from a detective – you deserve to know what they're doing about it." That's not happening very often, Baxley stated. "Except when we're close to an election," he added.
He also believes that law enforcement is no place for politics. "Sheriff's deputies shouldn't be made to get involved in politics just so they can keep their job or get a promotion," he said. "Their job is to enforce the law and keep people safe – period."
Baxley gets disgusted, he said, at credible reports that deputies are expected to contribute time or money to a political campaign. Deputies shouldn't be asked to distribute campaign signs or provide traffic control for fundraising events. As sheriff, he said, "I won't use taxpayer money for my personal political gain; I don't want deputies to have to work behind the scenes for the election or re-election of the sheriff. A trained, experienced officer shouldn't be made into a political errand boy or errand girl – it's just that simple."
He also noted that public safety is important for the county to thrive and grow. Economic development starts with public safety, Baxley insisted.
"It's just common sense – why would any company relocate here and bring jobs here if the crime situation is bad and their staff and families won't feel safe?" he asked. "I want to change that."
Baxley is a Cumberland County native and a graduate of Reid Ross High School. He and his wife Debbie have been married for 30 years. She is a respiratory therapist at Womack Army Hospital on Fort Bragg, and the couple attends Manna Church. They have a son employed at Goodyear, two sons serving in the Fayetteville Police Department and a daughter in college.
Photo: Charlie Baxley, Cumberland County sheriff candidate