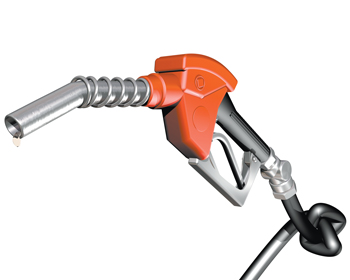 "Gas prices are falling in the Carolinas and around the nation thanks to an oversupply of oil and growing fears about the impact of the coronavirus on the economy," said Tiffany Wright, AAA spokesperson. Coronavirus concerns have resulted in a drop in global demand that is benefiting motorists at the pump. The national gas price average has been getting cheaper week to week this month, giving the majority of driver's savings at the gas station.
Motorists are already paying less, but prices are about to plummet even more. The U.S. average price of gas has been fluctuating between $2.40 a gallon and $2.30 most of this month. But a week ago, gas fell to near $2. In fact, on March 10, the first Cumberland County gas stations to sell regular, unleaded for $1.99 were the Sunoco station at 4537 Raeford Rd. and Murphy Express at 621 Lillington Hwy. in Spring Lake.
Prices are expected to drop below $2 generally by the end of March, according to Gas Buddy's forecast model, with the cheapest gas at $1.85 in the Great Lakes region and the Midwest. Gas Buddy is an online gas price tracker. The prediction comes as the price war heats up between two of the largest oil-producing countries and as the spread of the coronavirus continues to strain global travel.
"This is unprecedented," said Allison Mac, a spokeswoman for GasBuddy. "Nothing like this has ever really happened before, given the coronavirus as well as a price war between Saudi Arabia and Russia."
They have been unable to negotiate a pathway to curb oil output in an already oversaturated market. Rather than compromise, Russia's refusal to temper oil production led Saudi Arabia to flood the market instead, depressing oil prices. Before the spat between the countries, oil had already been on a downslide since mid-February because of the ripple effects from the COVID-19 pandemic. China, the world's second-biggest oil consumer behind the United States, has decreased its consumption after shutting down much of its economy to contain the disease.
As the virus spread to Europe, Australia, Africa, South America and North America, governments advised their citizens to adjust their travel plans to varying degrees. People around the world are trying to mitigate their exposure risk by staying home and avoiding highly populated areas like shopping malls, airports, movie theaters, restaurants and amusement parks.
With nearly 330 million Americans staying put, the country's collective consumption of gasoline is creating a paradox. Lower gas prices tend to encourage people to travel by car or plane, but fear of coronavirus exposure may reduce the number of people going anywhere. If the sharp decline in oil prices continues, "that's going to mean spring and summer gas prices will likely be cheaper than last year," Jeanette Casselano, a AAA spokeswoman said. For those who remain undeterred to travel, this is the time to take advantage of low prices. But consider keeping a box of cleansing wipes in your car and wipe down the gas nozzle while you're filling up because it's packed with germs.